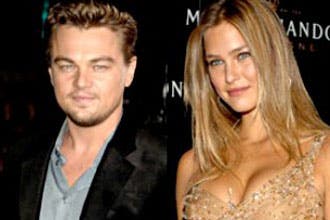 US star must convert to wed Israeli model: paper
Leonardo DiCaprio may turn Jewish for Bar Refaeli
American actor Leonardo DiCaprio must convert to Judaism if he wants to marry his Israeli girlfriend Bar Refaeli, media reports said on Tuesday.

The 23-year-old model's father has forbidden her to marry outside of her faith and the only way DiCaprio, 34, will be welcomed into the family is if he converts, the New York Daily News newspaper reported.

"He told me that if Leo doesn't convert to Judaism, there will be no marriage," the paper quoted a source as saying about Refaeli's father.

The 'Titanic' star and the Israeli supermodel have been dating since 2005 and he recently said he wanted to wed.

Recently, Refaeli posed half naked for the cover of the Sports Illustrated swimsuit magazine.