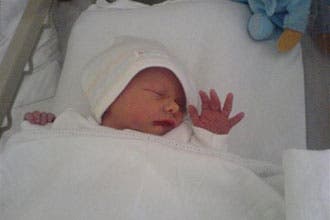 Chechnya asks newborns be named Mohammad
Want babies born on Prophet's birthday to be named after him
The southern Russian republic of Chechnya has asked parents of boys born on Prophet Mohammad's birthday to name their children after the Muslim prophet, Russian media reported on Monday.

Chechnya's leader Ramzan Kadyrov added that every boy born on March 8 and March 9 will also receive 50,000 roubles ($1,394) -- a hefty sum more than double Russia's average monthly wage.

State television channel Vesti 24 showed rows of newborn babies sleeping in a hospital in Chechnya's capital Grozny who will be named Mohammad on Monday. Earlier, the capital sent fireworks into the early morning skies around a lit-up mosque.
I ask their parents to name the boys after Mohammad," Interfax news agency quoted former rebel turned Kremlin-loyal leader Kadyrov as saying.

Some analysts say that in return for quelling rebel attacks, the Kremlin has let Kadyrov usher in some Islamic-inspired rules, such as requiring women working in government offices to wear headscarves and long skirts, and imposing periodic alcohol bans.

Chechnya, on Russia's southern border, is now relatively peaceful after two wars fought by separatist rebels and militants against Moscow's rule in the area.