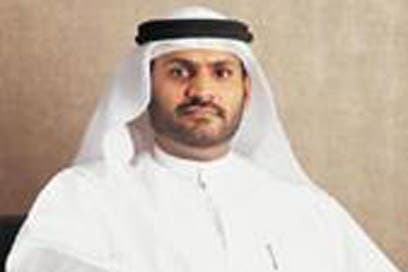 Dubai's finance head removed from all posts
Move follows Nasser al-Shaikh's resignation earlier this week
Former Dubai Department of Finance director-general Nasser al-Shaikh has been removed from all government positions, United Arab Emirates state news agency WAM reported on Wednesday.

Shaikh resigned earlier this week from several government-linked positions, including Dubai Islamic Bank and its affiliate Deyaar just a month after he was replaced as head of the emirate's finances.
At the time, he was moved to the position of assistant to the director of the Ruler's Court for Foreign Affairs.

WAM cited a statement from the media office of Dubai's ruler and Prime Minister of the United Arab Emirates, Sheikh Mohammed bin Rashid al-Maktoum.

The report did not reveal why Shaikh had been removed.

Shaikh's surprise dismissal from the finance department, a day after outlining the emirate's handling of the financial crisis and its recovery plan at the World Economic Forum, has triggered questions and fuelled rumors among some investors as Dubai and its constellation of government-controlled companies attempt to restructure and meet looming debt needs.

During his brief tenure, Shaikh earned a measure of respect from investors as head of the department for his efforts to navigate the difficulties created in the former boom-town following a liquidity crunch and collapse in real estate markets.

It was not immediately clear how the decision would affect his chairmanship of Islamic mortgage lender Amlak.