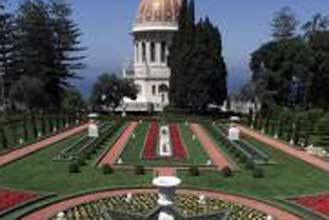 Egypt arrests protesters against Bahai neighbors
Egypt protestors opposing relocation of 25 Bahai families
Egyptian police arrested 70 villagers on Thursday who were protesting against the relocation of Bahai families to their area after they were chased out of another village in southern Egypt, security sources said.

About 150 people from Ezba and surrounding villages in Sohag province gathered outside regional government offices to voice opposition to the relocation of 25 Bahai families to government-sponsored housing near their homes, the sources said.
Bahais, who number between 500 and 2,000 in Egypt, call their faith's 19th-century founder a prophet -- anathema to Muslims who believe Mohammad was God's final messenger.

Rights activists say Bahais face systematic discrimination in the conservative Arab country, which does not officially recognize the faith.

In April, Muslims attacked houses belonging to Bahai residents of another village in Sohag over a period of three days, forcing 30 families to flee the mainly Muslim village of Shuraniya.

Some villagers from Ezba said the protesters had gathered from Wednesday after word spread that some of those displaced from Shuraniya had settled in the area two weeks ago.

However a rights group advocating on behalf of the Bahai families said no permanent homes had been found for them.

Soha Abdelaty, the deputy director of the Egyptian Initiative for Personal Rights, said the families were still negotiating with the government.

Bahais, in an important ruling for members of unrecognized religions, last year won the right to obtain government identity papers so long as they omit any reference to their faith. But the faith is still vilified by some media, activists say.