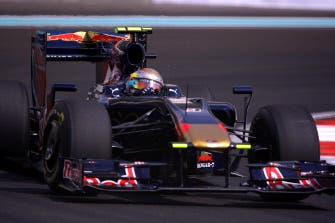 Qatar aims to bring F1 technology to mainstream
New technologies will be environmentally beneficial
The Williams Formula One team has launched a multi-million dollar project with Qatar that aims to bring cutting-edge racing technology to the mainstream mass-transit transport industry, its owner said on Thursday.

Frank Williams said his firm had set up the Williams Technology Centre together with the Qatar Science and Technology Park (QSTP) where it would develop new environmentally beneficial technologies inspired by Formula One.
"The QSTP has availability of space and young people at a subsidized cost and we are landing in a place where there is a lot of brainpower around us," Williams told Reuters.

One of the projects will focus on developing the energy recovery system KERS for use on buses, trains and cars. In motor racing, KERS recovers energy generated by the brakes and stores it to give drivers a brief burst of extra power at the push of a button.

Williams said the product has potential to be applied also in fields including defense and power sectors.

"In two or three years it may be entering a commercial application for final testing, but it's difficult to say as new stuff is difficult to predict," he said.

The company would not give the exact cost of the project, but said it was below $50 million.
The QSTP has availability of space and young people at a subsidized cost and we are landing in a place where there is a lot of brainpower around us

Frank Williams