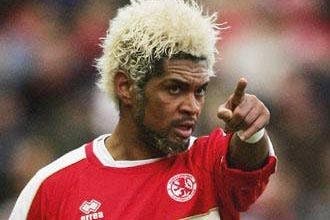 World famous footballer embraces Islam in UAE
Abel Xavier leaves football as he finds "comfort" in Islam
Football star Abel Xavier embraced Islam on a trip to the United Arab Emirates last week and said he will now quit football at the age of 38 to pursue a career in humanitarian work, press reports revealed.

Former Portuguese international, Abel, who will now go by the name of Faisal Xavier, said he regretted leaving the sport but said he was happy to enter a new phase in his life.
"While it's an emotional farewell, I hope to participate in something very special as I enter a new stage of my life," press reports quoted Xavier, who also once played for Liverpool and Everton, as saying.

"In times of trouble, I have found comfort in Islam. Gradually I learned of a religion that professes peace, equality, freedom and hope. These are extremely important," Xavier said.

The footballer said he would now work with the United Nations on various humanitarian projects.

Xavier was born in Mozambique and previously played for the Los Angeles Galaxy, following a career in Portugal, Italy, Spain, the Netherlands, England, Turkey, Germany, and the USA.