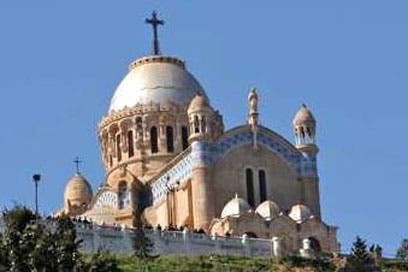 Algeria tries Christians for opening place of worship
Defendants are converts to Christianity
Algeria will put on trial four converts to Christianity from Sunday for "illegally opening a place of worship", one of their lawyers told AFP.

"The defendants, who are between 35 and 45 years old, have been charged with setting up a Protestant church in the region without authorization by authorities," said lawyer Mohamed Ben Belkacem.

The trial will be held in Larbaa Nath Irathen, east of Algiers.

One of the accused has also been charged with illegally accommodating a French pastor who had travelled to Algeria to make a speech before members of the Christian community.
The trial was originally scheduled to open on October 10 but put off after the court insisted it needed witnesses to give evidence.

Under a 2006 Algerian law Muslims or non-Muslims can only practice their religion after authorities agree to a place of worship.

Over the past months several trials have opened in the north African country where Islam is the state religion for violation of Islamic precepts, notably involving converts to Christianity.

A group of Muslims who were charged with breaking the daily fast during the holy month of Ramadan in August, were acquitted earlier this month.

In mid-October a youth was sentenced to two years in prison and a fine for failing to abide by the fast but the prosecutor later said the sentence was for breaking a window pane at a police station.

Two Christians who broke the fast were acquitted in early October.

Prime Minister Ahmed Ouyahia told parliament last month Algeria would "always guarantee" freedom of religion.