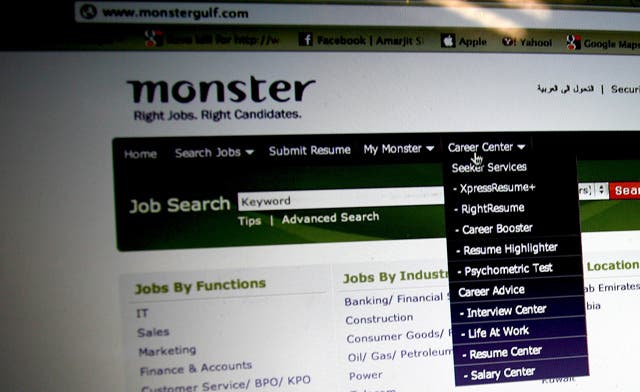 More job openings in Middle East
For six months prior to March 31, 2011, the number of job vacancies advertised in the Middle East catapulted by 29 percent, the Dubai-based Arabian Business revealed on Tuesday in figures gathered from the recruitment firm Monster Worldwide.

Monster's employment index, which tracks online jobs across the region, showed that the highest demand sprung from Qatar and Saudi Arabia.

The gas-rich Qatar led its regional counterparts with a 34 percent increase in job vacancies, while Saudi Arabia and Oman jointly ranked second at 31 percent increase.
The unrest-hit Bahrain saw a big jump of 14 percent in job vacancies in a sign that the unrest took a toll on employee retention levels, Arabian Business said.

The United Arab Emirates, the second wealthiest Gulf State after Saudi Arabia, saw only a modest 2 percent rise in job vacancies, driven by demand for candidates in the advertising, media and entertainment industries, the report said.

According to the report, Saudi Arabia, the oil-dependent and largest Arab economy witnessed a demand in engineering, real estate and construction sectors as increased state infrastructure spending trickled down to the job market.

To preemptively stave off protests in the country, King Abdullah of Saudi Arabia offered $93 billion in handouts with a focused spending on housing. It is estimated that only 50 percent of Saudis own their homes.

But the demand for employees in the Kingdom's retail and trade sectors tumbled 9 percent while the oil and gas industry saw a 2 percent decline.

The unemployment rate in the six members countries of the Gulf Cooperation Council was forecast to rise to 10.5 percent in 2010, according to a report published last year by recruitment company TalentRepublic.net, rising from 8.8 percent in 2009.

The international Labor Organization said that the unrest in North Africa and the Middle East was a byproduct of high unemployment there, especially amongst the younger generation.

But it also said that the lack of democracy was another factor.

In March 2011, results of a survey by the Dubai public relations consultancy firm, Asda'a, and the leading international polling firm, Penn Schoen Berland, showed that most youth in the Middle East and North Africa region desire democracy.

The poll showed that around 92 percent of Arab youth placed democracy as the most important change that they would like to see in their countries, making a huge difference from a 2008 survey where they prioritized economic opportunities as most important.

(Dina Al Shibeeb of Al Arabiya can be reached at: dina.ibrahim@mbc.net)