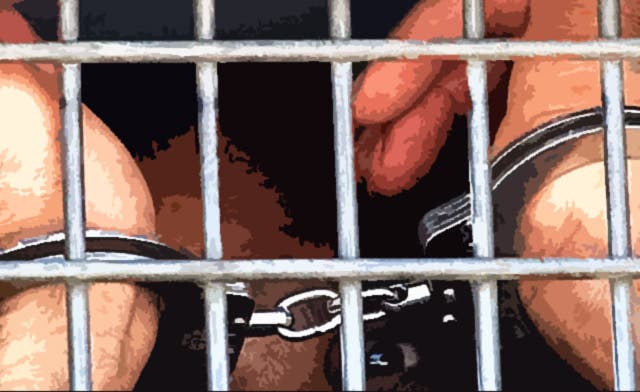 Syria releases Iranian prisoners to give room for political detainees: Iranian sources
The escalation of protests calling for the ouster of the regime and the subsequent increase in the number of political detainees in the country necessitated providing more space in Syrian prisons. For this reason, all Iranian prisoners were sent back home.

Thousands of Iranian prisoners serving jail sentences mainly on drugs and riot charges have been released by the Syrian authorities and returned home, said a source that spoke to Al Arabiya on condition of anonymity.

"A convict who was handed a life sentence for drug dealing has recently returned to Iran and confirmed that all other Iranian prisoners were released and are all now back in Iran," the source told Al Arabiya.

According to the source, this unexpected step aims at emptying Syrian prisons that are now ready to receive as many revolutionaries and political activists as possible.
Syrian opposition statistics confirm that the number of political detainees has so far reached 100,000, the majority of which kept in deplorable conditions.

The number of prisoners confirmed by U.N. Human Rights Commissioner Nafy Bilari was 14,000.

According to the Syrian Human Rights Observatory, the detainees are usually subjected to extreme torture and many of them die in the process and some are thrown in the streets.

The observatory announced finding Saturday the bodies of four Syrian citizens, who were arrested Friday night by security forces and regime thugs, thrown in the streets of the city of al-Hawla in the governorate of Homs. The bodies showed signs of torture.

A fifth citizen, the observatory added, was also found in a critical condition.

The observatory called upon the Arab League observers' committee to head to Hula and document the flagrant human rights violations committed by Bashar al-Assad's regime.

Arrests of Syrians involved in anti-regime protests, the observatory stated, continued in several parts of the country.

According to the observatory, army forces in tanks and armored vehicles stormed the town of Basar al-Harir in the southwestern governorate of Daraa looking for dissident army officers hiding there. Those officers, said the observatory, will most likely face the same fate as other dissidents who were killed Monday in Jabal al-Zawya in the northwestern governorate of Idlib.

The observatory also announced Friday the death of two citizens in the city of Nawa in Daraa, one of whom is a 15-year-old, in addition to 11 in Homs, two in the city of Duma in the Rif Dimashq governorate, three in the city of Hama, and three in Idlib as well as one in the governorate of Deir az-Zor.

In addition, at least 44 were killed and more than 150 injured in the explosion of two booby-trapped cars in front of two intelligence buildings in the heart of the capital Damascus. The regime claimed the attacks were carried out by al-Qaeda while the opposition accused the regime of planning them.


(Translated from Arabic by Sonia Farid)