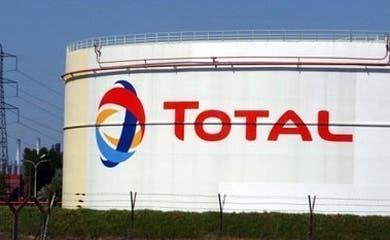 South Sudan eyes big finds from French oil firm
France's Total to explore for more oil in S Sudan
Impoverished south Sudan, which relies on oil for 98 percent of its government income, is counting on big new finds in a so far untapped concession held by France's Total to change its fortunes.

Since the early 1980s, the oil major has held the rights to Bloc B, a concession in Jonglei state, northeast of the regional capital Juba, covering 120,000 square kilometers, an area the size of New York state.
But so far it has carried out only very limited exploration.

This has been because of the ravages on the state of the south's devastating 1983-2005 civil war with the north; and the sanctions imposed by Washington in 1997 against dealings with Khartoum, four years after its blacklisting as a state sponsor of terrorism.

Nearly a quarter of the French firm's shares are held by US investors, forcing it to comply with the sanctions. In contrast, Asian firms, notably China's CNPC, have been pumping oil, providing for a full 6 percent of China's imports.

If, as is now virtually certain, this week's independence referendum in the south leads to the partition of Africa's largest nation, the new state is likely to be free of the sanctions imposed on Khartoum and will account for some 80 percent of Sudan's current output of 490,000 barrels per day (bpd).

Proven reserves total more than five billion barrels, but with the newly independent government likely to be eager to boost output and hence revenues to pay for the huge costs of nation-building and development, production could begin to taper off within a decade without new finds.

"Our production is now of 450,000 bpd and we will start exploration soon in two blocs," south Sudan's energy minister Garang Diing told AFP.

"One is Bloc B, the biggest in southern Sudan, to Total. They will start exploration in March. And another bloc is Bloc E with Star Petroleum, a Spanish company," he said.

"We estimate that these two blocs have huge reserves which could allow us to add three times the current production to reach maybe two million bpd around 2014 to 2015."

A Total spokesman said the firm was ready to begin tapping its long-dormant concession once the new state had confirmed its rights, but added that some outstanding problems needed to be settled first.

"There are some preconditions, which are security guarantees for the operations on the ground, as well as the enforcement of our standards in environmental matters, ethical behavior and transparency, and the reorganization of the consortium following Marathon's voluntary withdrawal."

The U.S.-based Marathon Oil Corporation sold its stake in Bloc B to Total in 2008.
Our production is now of 450,000 bpd and we will start exploration soon in two blocs

south Sudan\'s energy minister Garang Diing
Higher standards
Western diplomat in south Sudan said it was in Total's interests for an independent south Sudan to impose more stringent standards on the industry when it adopts a national oil policy.

"They want the standards to be higher because they realize that if they are forced to compete on low operating standards, they are going to lose, but if they compete on high operating standards, they will win," the diplomat said.

CNPC has come under fire for contaminating Sudan's wetlands with chemicals and untreated water in the oil concessions it runs in Upper Nile and in Unity State.

"I think they have to address that issue in the new oil policy and I think the two things that can be done are to impose new standards and to adopt a creative monitoring process," the diplomat said.

Diing expressed confidence that Total would bring new standards and know-how to south Sudan's oil sector.

"We need to diversify the capital from some Asian -- China, Malaysia and India -- especially to get Western experience, the best technologies and the best practices," the minister said.

He said he was hopeful that a big find by Total would also help the south to reduce its dependence on the north -- its sole existing pipeline goes to Port Sudan.

"We have that thinking that Bloc B is very far from the pipeline. If there is a big discovery, we might need another pipeline to east Africa," he said, adding that that could go to Lamu on the Kenyan coast or to Uganda, where Total has existing operations.

"We should have options ... This is an issue taken seriously by the authorities," Diing said.