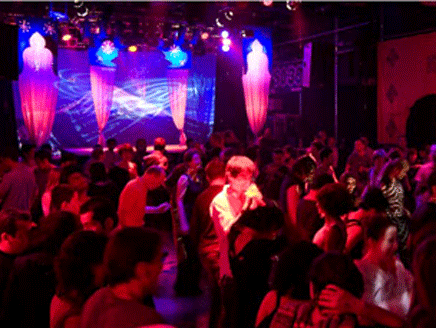 Bahraini police arrest 127 males in gay party raid
Gay party attracted revelers from all around GCC
Bahraini police raided a gay party in Manama and arrested 127 mainly homosexuals from the Gulf countries.

The fee-paying party described as "depraved and decadent" by the Bahraini police was organized on Wednesday and brought gay men mainly from GCC countries.

A sports hall in Hidd, a conservative village in Muharraq island in north of Bahrain, was spotted as the party's location for the revelers whose ages ranged from 18 to 30 years old.
The Bahraini authorities knew about the party when neighbors started complaining of noise in the traditional fishing village. At 2:30 a.m. the police was sent to patrol the area in order to verify the claims.

An undercover agent paid the 20 dinar entrance fee and was allowed into the hall where he saw dozens of cross-dressers drinking and smoking shisha. More patrols were called in and 127 people were arrested in the police swoop, the UAE-based Gulf News said.

Initial investigations have revealed that the men were either Gulf nationals who came to Bahrain for the party or were living in Bahrain and flocked to the hall in Hidd, Gulf News added. The organizers are being held separately.

The Hidd Club officials said that they will check with the investor who rented the club for the gay men.

The embassies of the non-Bahrainis have been told about the arrest, the paper said.

Homosexuality is forbidden in Islam and illegal in most of Arab countries.