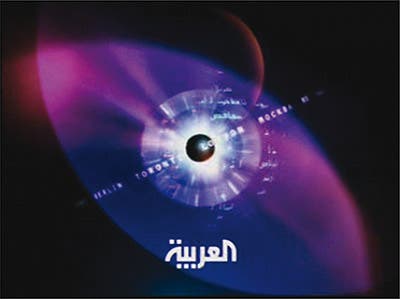 Al Arabiya launches video uploading service
"I See" offers special coverage of Egypt events
Al Arabiya News Channel launched a new service that allows viewers to upload videos to be broadcast on TV and posted on AlArabiya.net and has so far received over 1,400 videos about Egypt on the first day only.

Ana Ara, Arabic for "I See," is the name of the service that allows viewers of Al Arabiya News Channel and readers of AlArabiya.net to upload videos that capture important moments, with a special focus on the latest political unrest that has swept Egypt for the past 10 days.
Videos about Egypt events covered several parts of the country. A video from the city of al-Arish, the capital of the North Sinai Governorate, showed an attack on the state security building with Rocket Propelled Grenades (RPG) as well as massive demonstrations after Friday prayers with thousands of protestors.

Another video showed the theft of an animal from a farm close to al-Marg Prison, in northeastern Cairo, after the prisoners fled in the wake of the security vacuum that followed the protests.

While a third video showed viewers the burning down of the Tanta police station, in the Nile Delta governorate of al-Gharbiya, on January 28, also known as Friday of Fury.

The sender of one of the videos tried to support the conspiracy theory that implicates foreign powers in the unrest through showing the participation of several foreigners in the protests that called upon President Hosni Mubarak to step down.

The "I See" service gives Al Arabiya the right to broadcast the videos for an unlimited number of times and without financial compensation for the senders. Al Arabiya also reserves the right to edit the videos for broadcasting and technical reasons. The channel is also not under any obligation to broadcast all the videos it receives.

When uploading videos, users have to state that the material belongs to them and that they are not violating any copyright laws by posting it.
"Egypt… the change"
With the events in Egypt making headlines and top stories in all media outlets across the world, AlArabiya.net launched a special page about the protests under the title "Egypt… the change."

The Egypt page offers latest updates on the protests and sit-ins taking place in several parts of Egypt as well as reports by Al Arabiya correspondents from several Egyptian cities in addition to a special section for views on the Egyptian situation by Egyptian and Arab intellectuals.

The massive media attention the political unrest in Egypt received, necessitated the launching of a special page that offers updated information on the situation, said Fahad Saud, Editorial Manager of AlArabiya.net.

"The page that streams videos of the events taken from Al Arabiya News Channel is extremely popular," he said.

Saud added that when the unrest comes to an end, the Egypt section will not be on the front page of the website, like what happened with the section on the Tunisian revolution.

"The Egypt section will, however, remain in the archives and it is very easy to search for it on the website."


(Translated from the Arabic by Sonia Farid)