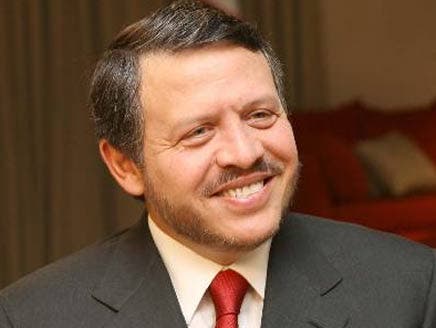 Calls mount for constitutional monarchy in Jordan
Under which the king does not 'rule'
Calls for a constitutional monarchy in Jordan are growing as the government tries to clinch a vote confidence, while the Islamist opposition plans a pro-reform demonstration on Friday.

Nationalists and independent Islamists have formed a commission for what they call a "Constitutional Monarchy Initiative" and have published their first declaration Monday on Facebook.

The 24-member group insists that "the solution for Jordan is to move to a constitutional monarchy under which the king does not rule."
"The king must remain a reference, a balance between different powers and a security guarantor," they said in the statement.

The main opposition party the Islamic Action Front (IAF) said on Tuesday it is studying "a national framework that will include all the initiatives of various political groups," according to leading member Zaki Bani Rsheid.

He said the IAF, the political arm of Jordan's Muslim Brotherhood, calls for "constitutional amendments" and for reforming the electoral law, leading to a parliamentary government and elected prime minister.

Under the constitution, the king names and dismisses prime ministers.

"We will study all proposals and try to unify the ideas," Bani Rsheid told AFP.
The king must remain a reference, a balance between different powers and a security guarantor

Statement by Constitutional Monarchy Initiative
PM for gradual reforms
Prime Minister Maaruf Bakhit presented his policy statement to parliament on Sunday and pledged to bring "true and gradual" reforms -- after the opposition threatened more pressure on the government.

"The government is not practicing a policy of containment. It is implementing a methodology of true and gradual reforms to achieve national objectives," said Bakhit who is trying to clinch a confidence vote.

He promised to amend the electoral law by the end of this year as well as a national dialogue, which, he said, "will take time."

King Abdullah II sacked the government of Samir Rifai last month, and named Bakhit as the head of a cabinet tasked with introducing general reforms after pro-reform protests erupted in the kingdom in January.

"The government is not serious about its program. Waiting until the end of the year to amend the electoral law is unacceptable because it is against popular demands," Bani Rsheid said.

The IAF "has given the government one month to implement reforms," he said.

"We will continue our protests. We expect 20,000 people to take part in our planned demonstration on Friday in Amman, in addition to similar activities in other parts of the country," he added.

And "we will increase our demands and pressure if the government keeps stalling," he warned.

Parliament will begin on Wednesday debates on whether or not to give Bakhit a vote of confidence and sources at the lower house expect the vote to be "close."

The 120-member lower house of parliament controlled by regime loyalists was criticised by the Islamists, who boycotted the November elections, for granting Rifai in December an easy vote of confidence amid a growing popular discontent.

Bakhit is already under pressure from lawmakers who have sharply criticised him and formed a panel to probe a bid that fell through during is previous term in office (2005-2007) to build a casino.

MPs have also denounced a recent government decision to allow prominent businessman Khalid Shahin, who has been sentenced to three years in jail for corruption, to travel to the United States for medical care.
The government is not practicing a policy of containment. It is implementing a methodology of true and gradual reforms to achieve national objectives

Maaruf Bakhit, Jordan\\\'s PM