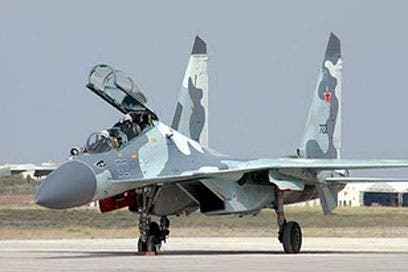 Russia to lose $4 bln in arms exports to Libya: official
Libya was ready to sign more arms deal with Russia: report
Russia is to lose $4 billion in arms exports to Libya due to the imposition of U.N. sanctions against Moamer Kadhafi's regime, the head of state industrial holding Russian Technologies said Thursday.

State arms exporter "Rosoboronexport's lost income from the situation in Libya amounted to $4 billion," Sergei Chemezov was quoted as saying by the Interfax and RIA Novosti news agencies after Russia supported a U.N. Security Council resolution imposing an arms embargo on Libya's government.

Russia was initially slow to echo Western condemnation of Kadhafi amid his bloody crackdown on an uprising but on Saturday it joined other U.N. Security Council members in ordering an arms embargo against Libya and other sanctions.
The Arab world is the main export market for Russian arms after traditional partners China and India.

Libyan Defense Minister Yunis Jaber had gone on a major spending spree during a January 2010 visit to Moscow, signing 1.3 billion euros ($1.8 billion) worth of deals including for six Yak-130 military planes.

Meanwhile, Libya had also been expected to become the first foreign buyer of Russia's new Su-35 fighter and a contract worth $800 million for 12-15 planes had been ready for signing, reports have said.

The daily Kommersant on Monday cited a source as saying that Russia currently had $2 billion worth of arms contracts with Libya and was close to concluding deals to sell military aircraft and anti-aircraft missiles worth another $1.8 billion.