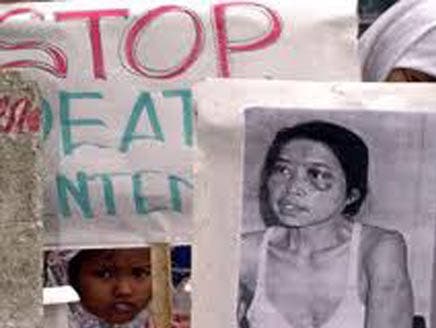 Madagascar flies home maids abused in Lebanon
Over 17 deaths of Madagascan maids last year in Lebanon
Madagascar's government early Thursday flew home 86 women domestic workers from Lebanon who had been subjected to abuse amid concerns over the deaths of 17 Madagascan maids in the past year.

Population Minister Nadine Ramaroson said at Antananarivo airport as she welcomed the women that most of them "had run away from their employers."

"Their return home was negotiated by the Madagascan consul in Lebanon after either the women themselves or their families asked for them to be repatriated," Ramaroson said.
The government decided to charter a plane after numerous cases of abuse were reported. The Population Ministry received more than 600 repatriation requests from maids or their families.

The Union of Qualified Domestic Workers (SPDTS), a non-governmental organization that helps the victims and their families, says that in the past year alone 17 Madagascan maids in Lebanon died from abuse suffered at the hands of their employers.

"There have been a lot of deaths," Prime Minister Camille Vital said. "That's why the government has decided to repatriate those who wanted to come home. The government is paying for this repatriation."

On their arrival at the airport the young women were met by social workers from SPDTS and by staff from different ministries tasked with providing medical care and counseling.

"My boss used to hit me and didn't give me my salary. I'm very, very happy to be back home," said 25-year-old Leonie.

Another woman who gave her name as Augustine said: "The friend with whom I ran away from my boss wasn't able to get on the plane at the last minute. I'm really worried about her. She's not in good shape."

More than 7,000 Madagascans work in Lebanon, according to SPDTS. In 2010 around 500 of them came home before the end of their contract.