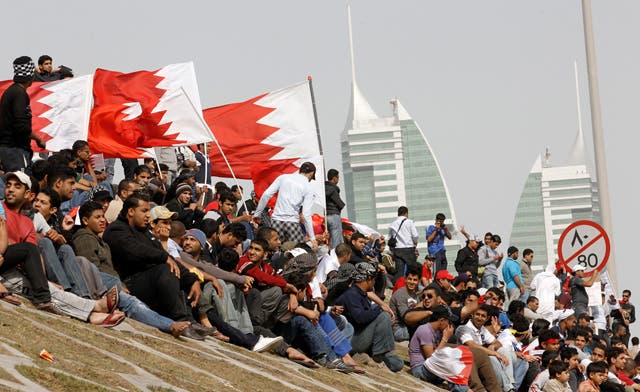 Bahrain sentences 4 protesters to death, and 3 to life imprisonment
A Bahraini military court sentenced four men to death and three to prison for life over the killing of two policemen during the country's recent political unrest, Al Arabiya's correspondent learnt Thursday.

On Sunday, Bahrain News Agency (BNA) said the military prosecutor would seek the death sentence for seven men accused of killing the policemen at the Lower National Safety Court.

It quoted the prosecutor as saying the men had "committed their crime for terrorist reasons." It gave no other details of the incident. BNA added at the time that the defendants pleaded not guilty and that the case would be heard again on April 28.

Today's sentences were the result of that court hearing.
At least 13 protesters and four police were killed during the clashes in March.

A hospital source told agencies last month that at least two of the four policemen killed had been run over by cars on March 16. The government says it has only targeted those who committed crimes during the protests.

The state banned protests when it imposed martial law in March and invited troops from Sunni-led Gulf neighbors to help deal with the unrest.

Bahrain last issued a death sentence in 2007, and prior to that had condemned only one person to die over the preceding three decades. That verdict came in the mid-1990s, during the greatest unrest Bahrain had seen before these protests.

(Abeer Tayel of Al Arabiya can be reached at: abeer.tayel@mbc.net)