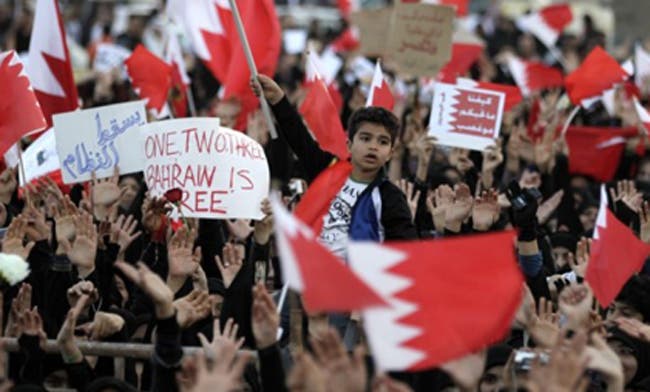 Bahrain economy has lost $2 billion because of political unrest, says top business official
The chairman of the Bahrain Chamber of Commerce and Industry said during on state-run Bahrain Television that the island-state has lost up to $2 billion due to the recent political unrest in the country.

The Shiite-led uprising that started in February 2011 has left marks of losses in all of the country's major sectors, said the official, Dr. Essam Fakho.

Unlike its neighboring Gulf States, Bahrain is not well endowed with oil. It has built its economy by diversifying sectors such banking, heavy industries, retail and tourism.

The country is known for being the main banking hub in the Gulf region and a center for Islamic finance on which Oman has just recently tapped into. It has also one of the freest economies in the Middle East and North Africa (MENA region), and is 10th overall in the world.
But majority Shiites say they feel disfranchised and are upset at the Sunni-minority ruling monarchy. They claim that the country naturalizes non-Bahraini Sunnis to tilt the country's demographics to include more Sunnis.

Due to the unrest Bahrain authorities cancelled the 2011 Gulf Air Formula One Grand Prix along with key conferences and exhibitions.

BCCI members who have formed a think-tank to revive the economy are holding weekly meetings with all businessmen to set up mechanisms to cope from the crisis.

Meanwhile, the number of the sacked union workers in Bahrain has increased to reach 1,123 workers, Arabian Trade reported on Friday.

The General Federation of Bahrain Trade Unions (GFBTU) said they included 1,090 dismissed from the private sector and 33 from the public sector for allegedly skipping work to take part in anti-government protests.

Those dismissed over their participation in protests have included Bahraini soccer players.

According to a Bahraini newspaper Gulf Daily News, GFBTU called an indefinite strike on March 13 in solidarity with anti-government protesters, after police tried to evict demonstrators from outside Bahrain Financial Harbor.

The union later said the strike would be called off once it was safe for workers to resume their duties.

On Friday Reuters reported that the largest labor group in the United States urged US President Barack Obama's administration to suspend the free trade pact with Bahrain over human rights violations against the protesters.

Jeff Vogt, deputy director of the AFL-CIO labor federation, told Reuters on Friday the group has urged the administration to notify Bahrain it intends to withdraw from the trade agreement after a required six-month waiting period.

"We felt this is tremendously important given that the General Federation of Bahraini Trade Unions has really been bludgeoned during this crackdown," Mr. Vogt said.

"Many members of the GFBTU and several trade unions have been fired or harassed or arrested. We see this as an effort to dismantle an effective, independent voice in the country for workers. I think it would send a very negative signal to the rest of the region were this trade union to be destroyed," Mr. Vogt added.

The US Labor Department has until about June 21 to examine the group's petition and decide how to proceed.

Bahrain, which is home to the US Navy's Fifth Fleet, is one of four of the Arab League's 22 countries that have a free trade pact with the United States. The others are Jordan, Morocco and Oman.

US exports to Bahrain have grown sharply since the free trade agreement went into force in January 2006.

According to Reuters, the US shipped $1.25 billion worth of goods to the kingdom in 2010, compared to $350.8 million in 2005.

The pact also helped boost Bahrain's exports to the United States to more than $625 million in 2007, from $431.6 million in 2005. However, the kingdom's exports to the US tumbled during the global financial crisis and totaled just $420.2 million last year.

(Dina Al-Shibeeb of Al Arabiya can be reached at: dina.ibrahim@mbc.net)