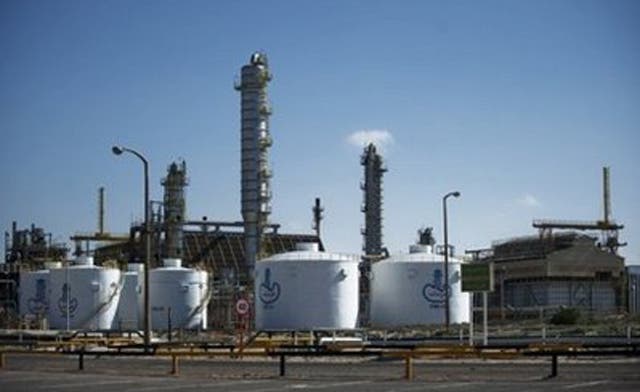 Cash-strapped Libyan rebels export oil from Tobruk
The interim Libyan opposition council has sold a cargo of naphtha lifted by Dutch oil trader Vitol on Thursday from the port of Tobruk in east Libya, gaining needed funds to fight Colonel Muammar Qaddafi's forces.

The cargo was loaded at Tobruk aboard a 60,000-ton carrier at the end of April and sailed for delivery to an undisclosed buyer in the East, according to Reuters.

"I was looking at buying some Tobruk, but they took it East," a naphtha trader told Reuters. Naphtha is a product of crude oil distillation in an atmospheric distillation unit. The refineries often produce a light naphta blend, and a heavier naphtha which is can be used as a gasoline additive.
Industry sources say that funds to pay for the cargo could have been channeled to the rebels via intermediaries in Qatar or Kuwait. Earlier this week, a member of the oil and gas support group for Libya told Reuters that payments were being processed through a bank account in Qatar.

Western powers have been struggling to overcome legal hurdles in order to finance Libya's rebels, who are becoming increasingly desperate for supplies including food, medicine and fuel.

During a visit to Washington Thursday, Mahmoud Jibril, the prime minister of the Libyan opposition's Transitional National Council (TNC), called on the United States to formally recognize Libya's rebels as the country's legitimate representative body so that urgent financial assistance could begin to flow.

"I would like to call on the United States and this administration to help us," Jibril told an audience at the Brookings Institution. "We are facing a real crisis, running almost out of money... We have a real human tragedy in the making right now."

The frozen Libyan government assets are valued at about $34 billion. US Secretary of State Hillary Rodham Clinton said May 6, "We're looking at ways that we can take frozen assets from the Qaddafi regime and provide those to the Transitional National Council."

"I would like to call on the United States and this administration to help us," Mr. Jibril told an audience at the Brookings Institution, according to Foreign Policy magazine. "We are facing a real crisis, running almost out of money... We have a real human tragedy in the making right now."

The United States has frozen an estimated $34 billion assets belonging to Mr. Qaddafi's regime. Mrs. Clinton has said the United States was looking into ways to release some of those funds and provide them to the Transitional National Council.

(Mustapha Ajbaili, an editor at Al Arabiya, can be reached at: Mustapha.ajbaili@mbc.net.)