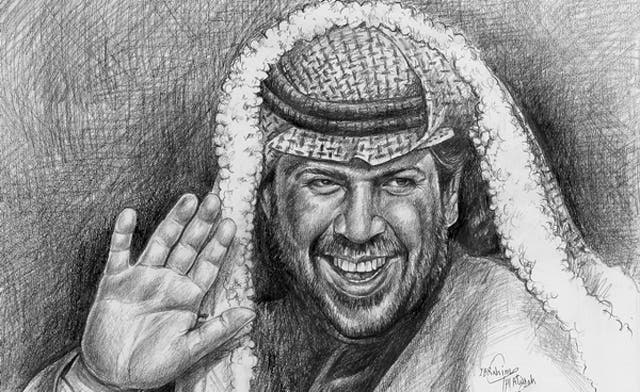 Kuwaiti deputy prime minister Sheikh Ahmed Al Fahad resigns, Al Arabiya reports
Sheikh Ahmed Al Fahad, Deputy Prime Minister of Kuwait and Minister of Development and Housing Affairs, resigned abruptly on Thursday, according to Al Arabiya TV.

Kuwait has been shaken in recent weeks with controversies in parliament over governance, and over its relations with Iran.

Shia and Sunni parliamentarians engaged in fistfights last month over the issue of terror suspects being held by the United States in Guantanamo Bay.
On Sunday, sources close to the high-ranking official reportedly denied rumors that Sheikh Ahmed had resigned, assuring that he would be attending a meeting with the Legal and Legislative Committee on Monday to defend his position on a grilling request against him.

According to the sources, the sheikh did not attend the Cabinet's weekly meeting as he was meeting with Deputy Amir and Crown Prince, Sheikh Nawaf Al-Ahmad Al Sabah.

The grilling stems from an interpellation submitted by two MPs, Adel Al Sarawwy and Marzooq Al Ghanim, over misappropriation of public funds, alleged violation of the Constitution and the law, and irregularities in the bidding for some projects at the Public Authority for Housing Welfare (PAHW).

The grilling also includes allegation over Sheikh Ahmed signing an illegal contract with the Asian Olympic Council.

Reports said that his resignation would be certainly accepted by Kuwait's Emir, Sheikh Sabah Al Ahmed Al Jaber Al Sabah who just returned from a medical checkup in London.

Kuwait's parliament has limited powers but is still the most outspoken in a region dominated by authoritarian rulers. It has triggered numerous cabinet resignations or reshuffles through its power of requiring ministers to appear for questioning.

(Dina Al-Shibeeb, a senior editor at Al Arabiya English, can be reached at: dina.ibrahim@mbc.net)