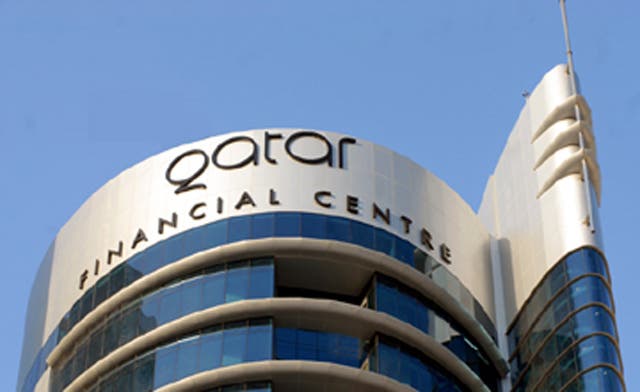 Could Middle East financial centers pose threat to leader London?
Despite London retaining its top spot as the leading global financial center in 2011, the ninth Global Financial Centers Index (GFCI) reveals that European frontrunners are being challenged by fast developing nations in the Middle East.

Of the four Middle Eastern centers in the GFCI, Dubai has maintained a lead since the index first began in 2007.

However Qatar, a top global investor through its sovereign wealth fund, is closing the gap in ratings and is now only 8 points behind Dubai having been 135 points behind in the second GFCI in 2007.

The GFCI, a biannual report from the London-based think tank Z/Yen and sponsored by the Qatar Financial Centre Authority, ranks global cities as financial hubs by considering particular industry sectors.
The sectors include banking, asset management, insurance, professional services and wealth management.

The latest GFCI found that Bahrain and Riyadh are still a fair way behind two Middle Eastern leaders Dubai and Qatar. Despite Saudi being the largest economy in the Middle East and North Africa with a gross domestic product of $622 billion, it came last out of the four countries from the region and was 70th in the world's ranking of financial hubs.

Bahrain also continued to slip, down seven places to 49th since the last index in September, marking its largest decline in the index's history.

Analysts have said that popular Arab uprisings that have spread across the region since the start of the year, stretching into Bahrain have shaken the Gulf state's image.

It was previously cited by economic analysts as a potentially strong financial center as it is a particularly important financial spot for the United Kingdom and the United States. Both Western states have huge investments there, Chris Bambery, a Middle East analyst told Press TV.

And despite Dubai's widely publicized economic problems, which involved a $10 billion bailout in 2009 from neighbor Abu Dhabi to help it pay off its debts, it still holds top position in the Middle East.

"Dubai is still experiencing difficulties and is being overtaken by a number of Asian centers at the moment – I hope it will get better soon," a Dubai-based asset manager was quoted by the GFCI as saying.

Hong Kong, Singapore, Tokyo and Shanghai respectively made the top 10 in the global financial center rankings as Asia financial services continue to expand.

Meanwhile, European centers: Zurich, Geneva, Frankfurt, Paris and Luxembourg followed London in Europe's top spots.

London is, however, facing several threats to its top position.

"Recent government attempts to curb bonuses for financial professionals and the imposition of profit taxes on banks are making the UK less cost competitive," the GFIC report said.

But before the Middle East and Asia can squeeze their way in, other top European and North American financial hubs (despite also facing economic stumbles) prove to be the real challenge with a larger percentage of developing economies in those regions.

(Eman El-Shenawi, a writer at Al Arabiya English, can be reached at: eman.elshenawi@mbc.net.)