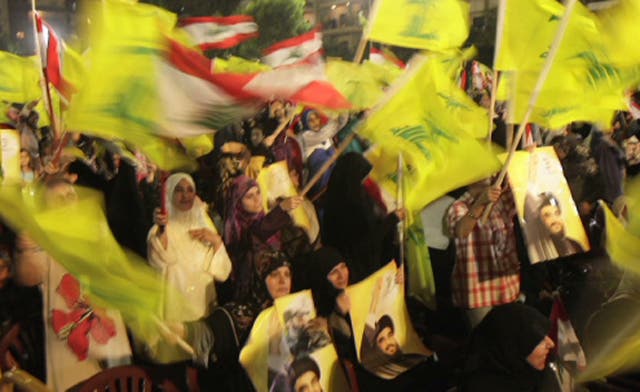 US aid for Hezbollah? La (No!) That means restricting aid to Lebanese government
Legislation introduced in the House this week, backed by three Lebanese-American congressmen, seeks to prohibit any US funding from reaching Hezbollah by restricting aid to the newly-formed Lebanese government without canceling it completely.

The Hezbollah Anti-Terrorism Act, introduced by Representative Howard Berman, the ranking Democrat on the Foreign Affairs Committee, is a middle-of-the road compromise, according to sources with knowledge of the legislation.

According to the sources, it was initiated to pre-empt possible legislation by the Republican head of the committee, Ileana Ros-Lehtinen, who issued a statement earlier in the week calling for a complete halt of US aid to Lebanon. "The US should immediately cut off assistance to the Lebanese government as long as any violent extremist group designated by the US as foreign terrorist organizations participates in it." The congresswoman wrote.

As of press time Ms. Ros-Lehtinen's office would not say whether the congresswoman approved of the Berman legislation or not.

A summary of the bill says the legislation "will set rigorous requirements for the provision of foreign assistance to Lebanon during periods when Hezbollah is part of the majority coalition of the Lebanese government. The goal is to signal to American friends in Lebanon that we will continue to support them, while we vigorously oppose Hezbollah." It is co-sponsored by Congressmen Darrell Issa and Charles Boustany, both Republicans, and by Nick Rahall, a Democrat. All three are of Lebanese heritage.

George Cody, the executive director of the American Task Force for Lebanon, an advocacy organization, says the legislation is a way to keep assistance flowing "without taxpayer dollars going to fund Hezbollah." It also allows a national security waiver that gives the president authority to override the legislation.

The bill allows exceptions for educational, humanitarian and "democracy-building" funding, and continues to pay for training programs for the Lebanese army.

Lebanon currently receives around $200 million in US aid a year, which includes $105 million in security assistance. Lethal weapons sent to the Lebanese armed forces however, were suspended after the Hariri government fell.

Sources say, however, the amount of aid to Lebanon is likely to be cut.

It is not clear if the legislation will have much effect on the administration's policies toward Lebanon, since the US government already considers Hezbollah to be a terrorist organization. A State Department spokesperson, Mark Toner, issued a statement after the formation of the Lebanese government saying the US "would judge the Lebanese government by its actions."

Mr. Cody, of the American Task Force for Lebanon, says it's crucial that the US continue to fund the Lebanese government, or else other actors, like Iran, would offer to replace the US.

"Iran would be delighted to fill in….It is in the US interest to continue to assist Lebanon," Mr. Cody said.

(Muna Shikaki is a correspondent for Al Arabiya News Channel in Washington, D.C. She can be followed on twitter @munashik, and can be reached by email at: muna.shikaki@mbc.net)