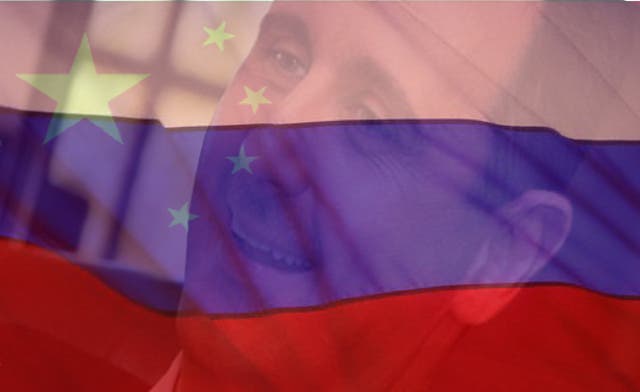 Is Assad headed for the International Criminal Court? By James M. Dorsey
Pressure is building to indict Syrian President Bashar Al Assad on charges of crimes against humanity by the International Criminal Court (ICC) in The Hague.

If Mr. Assad were indicted, the court would be piling up indictments against Arab leaders with little immediate prospect of taking them into custody. So far, hopes that last month's indictment of Libyan leader Col. Muammar Qaddafi and of Sudanese President Omar Al Bashir have failed to produce internal coups that would remove the embattled leaders from power and deliver them to the court.
An indictment of Mr. Assad would also suggest that the international community has yet to realize that indictments at times can complicate rather than ease the resolution of crises stemming from brutal crackdowns on anti-government protesters by autocratic Arab leaders determined to cling to power at whatever cost.

A report by human rights group Amnesty International concluded that Syrian authorities may have committed crimes against humanity and called on the United Nations Security Council to refer Mr. Assad's regime to the court.

The report documents arbitrary detentions, severe torture and at least nine deaths in custody that occurred after Syrian authorities began a "devastating security operation" on May 14 in the western town of Tal Kalakh, near the Lebanese border.

There is little doubt that Syrian security forces have committed atrocities but the question is whether a referral to the court would persuade Mr. Assad to halt the crackdown and engage with protesters demanding greater political freedom and enhanced economic opportunity. Mr. Assad has so far brushed off US and European sanctions against him and his associates and counted on Russia and China to shield him from binding condemnations in the Security Council.

China and Russia have prevented the Council from adopting a resolution sponsored by European countries that would condemn the violence employed by Syrian security forces and call on the Syrian government to grant access to the country to humanitarian workers. However, Russia and China have quietly nudged Mr. Assad to launch a national dialogue. Mr. Assad has called for such a dialogue to start next week, but opposition groups have said they will not participate as long as the crackdown continues.

Syrian security forces are reported to have killed at least 14 people in the flashpoint town of Hama, a symbol of the brutality of the Syrian regime. At least 10,000 people were killed in Hama in 1982 when Mr. Assad's late father, President Hafez Al Assad crushed a Muslim Brotherhood uprising.

Both China and Russia have a vested interest in keeping Mr. Assad in power as a counterweight to US influence in the Middle East and North Africa. They also believe that UN involvement in Syria could produce a repeat of Libya. China and Russia accuse NATO of violating the UN-endorsed no-fly zone in Libya by targeting Mr. Qaddafi personally even though they both refrained from using their veto to block the military intervention or prevent Mr. Qaddafi from being referred to the ICC.

Mr. Qaddafi's indictment has complicated efforts to resolve the Libyan crisis because it significantly reduced the chance that the Libyan leader would agree to go into exile as part of any deal. The arrest warrant issued by the court would hang over Mr. Qaddafi's head no matter what country would be willing to take him in. As a result, Mr. Qaddafi is likely to feel safest in Libya itself.

As a result, too, Libyan rebels suggested last weekend for the first time that they would entertain cutting a deal that would allow Mr. Qaddafi to remain in Libya.

Pressure by Amnesty International and Human Rights Watch, which issued a report on Syria on July 2, complicates things for the United States and Europe, which have so far stopped short of demanding Mr. Assad's resignation. It makes the Western position that Mr. Assad is the better of all evils, the devil they know rather than the one they don't, increasingly untenable. US and European official that if Mr. Assad were to be deposed he could be succeeded by Islamist forces.

In its report Amnesty said the referral of Mr. Assad's regime to the court was because the violations of human rights in the crackdown on protesters "appear to be part of a widespread, as well as systematic, attack against the civilian population involving multiple commission of a range of crimes against a multiplicity of victims in an organized manner and pursuant to a state policy to commit such an attack."

The report cited the burning or application of electric shocks to prisoners' genitals as "part of torture as a crime against humanity" that could "also qualify as a crime against humanity of enforced sterilization."

Resilient protesters and the security forces are locked into stalemate with no end to the violence in sight. Indicting Mr. Assad is unlikely to change that. The international community, moreover, is divided and as a result effectively impotent, making an indictment less likely. Little will change in Syria until the international community decides that the blood being shed in Syria is as much as a stain on it as it is on Mr. Assad's regime.

(James M. Dorsey, formerly of The Wall Street Journal, is a senior researcher at the National University of Singapore's Middle East Institute and the author of the blog, The Turbulent World of Middle East Soccer. He can be reached via email at: questfze@gmail.com)