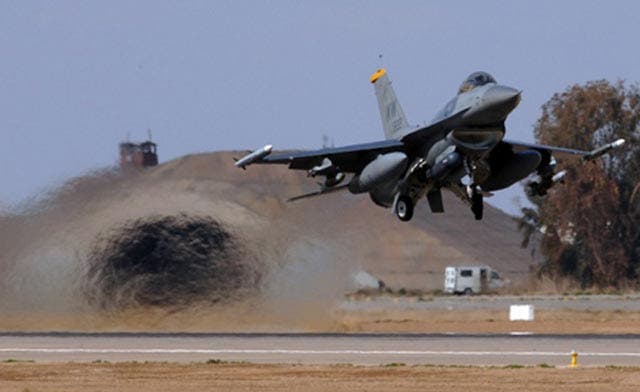 Iraq reportedly in talks to buy 36 US F-16 fighter jets in a deal worth billions
Iraq has renewed talks to buy as many as 36 US F-16 fighter jets in a deal worth billions, a move that Washington hopes will help contain neighboring Iran.

Iraq had frozen a $4.2 billion deal to buy 18 fighter jets earlier this year because of instability related to the turmoil in the region but is now considering an even larger purchase, the Wall Street Journal reported on Monday, citing US and Iraqi officials.

The newspaper said the renewed interest was linked to higher-than-expected Iraqi oil revenues and concerns on both sides ahead of the withdrawal of the remaining 46,000 US troops from the country by the end of the year.
Any potential deal would be worth billions of dollars and take years to implement, as it would require the manufacturing of the planes and the training of Iraqi pilots.

The Journal said Iraq has also requested ground-based air defense systems, including ground-to-air missiles and large guns.

It said Oman was also looking to purchase 18 F-16s at an estimated cost of $3.5 billion.

US Defense Secretary Leon E. Panetta said on Monday during a surprise visit to Baghdad that US forces were continuing to pursue Iran-backed insurgents, saying they had killed a "heck of a lot" of US troops.

Washington has been pressing Iraq to make a decision on whether it wants US troops to remain in the country beyond the end of the year, when all US forces are to be withdrawn under a 2008 security pact.