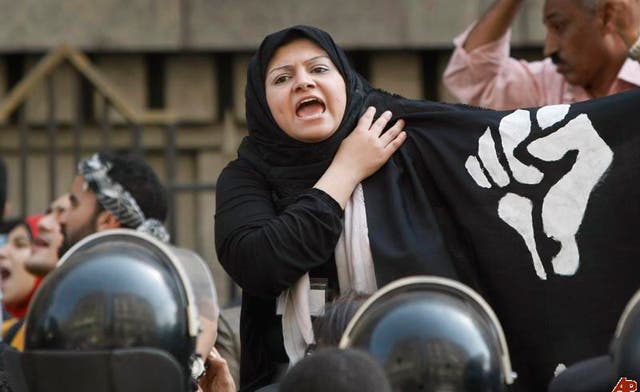 Egyptian women demand equal rights in new constitution
Fifteen Egyptian groups called on Tuesday for women's rights to be guaranteed in the new constitution, after a popular uprising that toppled the regime paved the way for a new charter.

"We are not proposing a new constitution, but we want women's rights to be included," Amina ElBendary, a professor of Arab and Islamic Civilization at the American University in Cairo, and one of the signatories, told a news conference.

"We have simply put forward some suggestions of clauses which could be included in the next constitution," she said.

After eight weeks of research in various parts of Egypt, the 15 groups are calling for a women's quota in parliament and in local councils, as well as equal rights for women at work and in education.

"The women we have met are very concerned about their rights, they want the law to protect them," said Azza Soleiman, a long-time women's rights activist.

"The women are not questioning the sharia," the Islamic law on which personal status laws are based, "but they want the law clearly defined because the interpretations can vary," she said.

"We don't want Egypt to adopt the same interpretation as in Saudi Arabia," said Ms. Soleiman.

The statement comes as Egyptians await a new constitution, after the previous one was suspended by the Supreme Council of the Armed Forces (SCAF) which took power when president Hosni Mubarak was ousted in February.

The SCAF has said parliamentary elections would take place before the end of the year, after which a new constitution would be drafted and a presidential election would be set.

But a debate has raged over whether elections or a new constitution should come first.

It is expected that early elections would benefit the well-entrenched Muslim Brotherhood, and many have called for a constitution first so as not to give Islamists too much power in drafting it.

The military rulers recently announced that the women's quota in parliament, established by Mr. Mubarak, would be abolished.