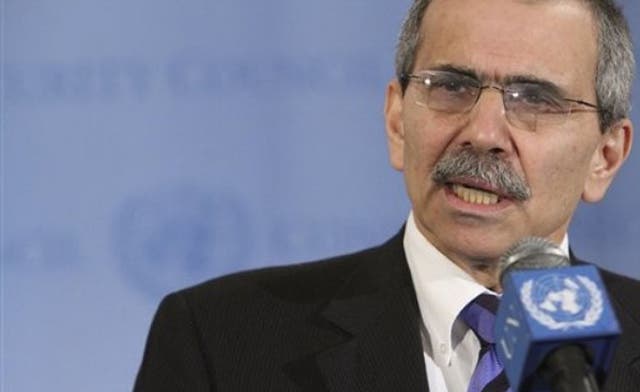 Lebanon's stance on UN Syria vote 'shocking:' Lawmaker Fatfat
Lebanon's Future Movement lawmaker Ahmad Fatfat on Friday slammed as "shocking" his country's position on a UN Security Council resolution condemning Syrian President Bashar Al Assad's forces for attacking civilians and committing human rights violations.

Mr. Fatfat told daily newspaper Al Joumhouria Lebanon's position has shocked the Lebanese people and their feelings and showed a "lack of solidarity with Syrian people," whose demands for reforms have been met with bloody brutality by President Assad's regime.
Mr. Fatfat said he called Lebanese ambassador to the UN Nawaf Salam and urged him to resign.

During Wednesday's UN Security Council meeting on Syria, Ambassador Salam said Lebanon decided to disassociate itself from the council statement condemning violence in Syria.

Top Lebanese lawmakers disputed the decision at the parliament on Thursday. Parliament Speaker Nabih Berri and Prime Minister Najbi Mikati said the stance on Syria was meant not to intervene in Damascus' domestic affairs.

Mr. Berri is the head of Shiite Amal Movement and an ally of the Hezbollah movement, whose leader Hassan Nasrallah has voiced support for the regime in Syria. Mr. Mikati, a Sunni, is also an ally of Hezbollah and enjoys the Shiite movement's support.

The trigger for the UN Security council was the military assault launched by the Syrian government over the weekend against the city of Hama, 210 kilometers (130 miles) north of the capital Damascus, which has a history of defiance. The offensive by Syrian forces, backed by tanks and snipers, was continuing Wednesday with reports of at least 100 dead in four days.

The presidential statement adopted by the Security Council calls on Syrian authorities to immediately end all violence and launch an inclusive political process that will allow the Syrian people to fully exercise "fundamental freedoms ... including that of expression and peaceful assembly."

President Assad's regime has been using force since mid-March to put down citizen protests demanding political reforms, and activists say some 1,700 civilians have been killed. The Syrian leader has promised reforms, but the council expressed regret at "the lack of progress" in implementing them and called on President Assad to keep his word.