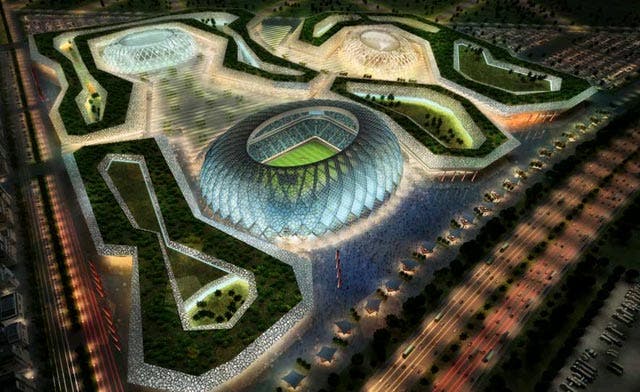 Qatar's Doha officially launches bid for 2020 Olympics
Qatar's Doha officially launches a bid for the 2020 summer Games hours after Olympic officials allowed a shift in dates to avoid the extreme desert heat.

The International Olympic Committee (IOC) allowed Qatar to submit a bid with dates for the Games set for some two months later than usual, prompting the country's Olympic Committee to officially declare Doha as a candidate city for the second consecutive time.
"In light of the decision of (IOC) President (Jacques) Rogge and the IOC Executive Board, I am delighted to formally announce Doha's bid to host the Olympic and Paralympic Games in 2020," Sheikh Tamim Bin Hamad al-Thani, head of Qatar's Olympic Committee said in a statement.

"It is fitting that the dream of hosting the Games should come to the Middle East at this time; our bid can inspire peace and is a priority for our youthful region," he said.

Apart from Doha, Rome, Madrid, Istanbul and Tokyo have all declared their intention to bid.

An IOC source told Reuters earlier that the approval of the September/October window for the Doha bid merely meant that the date would not be "a deal breaker". The source said the bid would still have to solve issues regarding sports calendar scheduling and the health of athletes and visitors even during those dates.

Qatar's bid for the 2016 Olympics, eventually won by Rio, floundered on its insistence on holding the Games in October.

The deadline for submitting a bid for the 2020 Olympics is next Thursday and the host city will be announced at the IOC Session in September 2013.
Investment planned
Temperatures in Doha average more than 38 degrees Celsius from May to September before cooling a little.

Qatar will host the 2022 soccer World Cup and is committed to investing $20 billion to $25 billion in tourism infrastructure development over the next 11 years, the head of its state-run tourism authority told Reuters this week.

There is a precedent of a city shifting the Summer Games outside the traditional July/August window -- in 2000 the Sydney Olympics were held from Sept. 15 to Oct. 1.

Earlier this week, the United States Olympic Committee (USOC) said it would not submit a bid to stage the 2020 Summer Olympics.

New York, Chicago, Los Angeles, Minneapolis, Dallas, Tulsa and Las Vegas had all had discussions with the USOC about the 2020 race but the organization said there was not enough time to put together a winning bid ahead of the deadline.

"We would have loved to have a bid for 2020 emanating from the US and the US is the country that has organized most Olympic Games ever and greatly contributed to the Olympic movement and also great quality of Games," Rogge said.

"But we respect and understand the position of USOC and we hope that there will be good bids in the future beyond 2020."