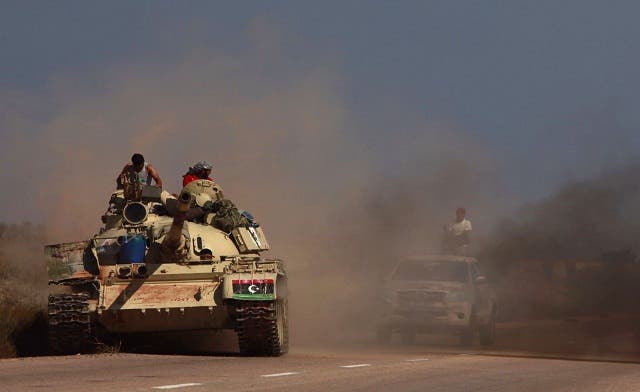 Libyan fighters control Sirte's eastern gate: commander
Fighters of Libya's new rulers have penetrated the eastern gate of Sirte, the hometown of Muammar Qaddafi, after entering it without any resistance from the former strongman's forces, a commander told AFP Friday.

"Our fighters are in control of the eastern gate of Sirte," Commander Ahmed Zlitni from the operations centre told AFP.

"They are two kilometers (1.2 miles) ahead of the gate and holding positions there. Technically we can say that we entered Sirte from the east," Zlitni said, adding that the fighters "did not face any resistance" when they crossed the gate.
Fighter Muatiz Saad, deployed near the town of Sultana, 30 kilometers (19 miles) east of Sirte, also told AFP that a large number of his comrades had entered Sirte from the eastern gate.

"I was at the frontline and I came to know that our troops have entered Sirte from the eastern gate," he told AFP at one of their bases near the town of Harawa, around 40 kilometers east of Sirte.

Earlier this week the fighters of the National Transitional Council, Libya's new ruling body, faced stiff resistance around six kilometers ahead of the town of Sultana from loyalists of Qaddafi.

For the past four days they had been unable to push ahead and from early Thursday there was also a drop in fighting after they faced shortages of ammunition.