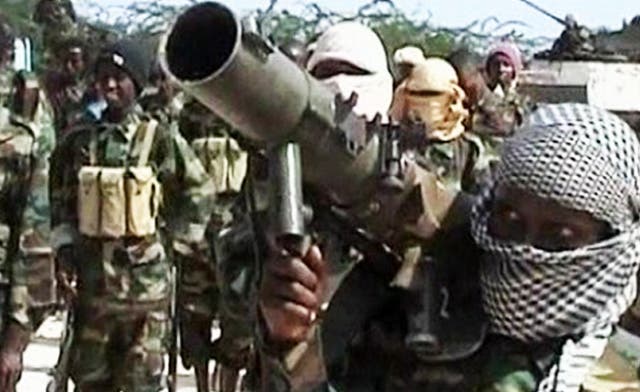 Yemeni militants linked to al-Qaeda cut off boy's arm for stealing
Al-Qaeda linked militants severed the hand of a 15-year-old boy after he stole electrical cables in a southern Yemeni town, witnesses who had been summoned to watch the punishment said Sunday.

The militants cut off the boy's hand with a sword in front of dozens of residents of Jaar, in the troubled southern province of Abyan, on Saturday evening before taking the limb around town for all to see.

An AFP correspondent spoke to four witnesses at the scene who confirmed the incident took place. They all requested anonymity due to fears of reprisals from militants.
The witnesses said the militants announced they would also cut off another man's hand later on Sunday. He too had been caught stealing electrical cables, they said.

Under a very strict interpretation of Islamic law, theft is punishable by cutting off the thief's hand.

Since May, al-Qaeda linked militants known as the Partisans of Sharia (Islamic Law) have taken control of several towns in Abyan, including the province's capital Zinjibar.

On September 10, the Yemeni government announced its troops had regained control over Zinjibar but officials later told AFP parts of the city remained in militant hands.

The town of Jaar remains under militant control and residents say there is currently no government presence in the town.

Yemen has witnessed months of political turmoil since a huge wave of protests erupted in January calling for President Ali Abdullah Saleh's resignation.

Militants have taken advantage of power vacuum and advanced their influence in the southern provinces of Yemen.

In a September 13 statement, the newly appointed CIA director David Petraeus said that al-Qaeda's Yemen-based branch "has emerged as the most dangerous regional node in the global jihad."