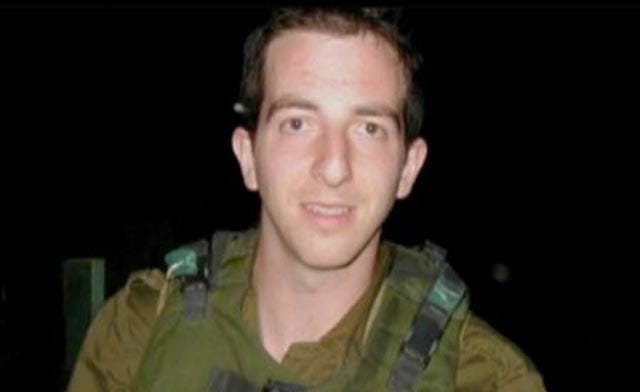 Israel and Egypt agree to swap alleged spy for 25 prisoners
Egypt and Israel said Monday they have finalized arrangements to exchange an alleged Israeli spy for 25 Egyptians held in Israeli jails, on the heels of a Hamas-Israel prisoner swap.

"Egypt has agreed to release Ilan Grapel and at Egypt's request Israel has agreed to free 25 Egyptian prisoners," Israeli Prime Minister Benjamin Netanyahu's office said in a statement.

According to the statement, the Egyptians lined up for release –including three minors – are not security prisoners.

Egypt's official MENA news agency said the swap is expected to take place "in the next two days."

The deal is subject to the approval of Israel's 14-member security cabinet which is due to convene on Tuesday, the statement said. But it is highly unlikely to reject the agreement.

The U.S.-brokered deal was reached days after a successful Egyptian-brokered swap between Israel and Hamas Islamists that freed captive soldier Gilad Shalit in exchange for more than 1,000 Palestinian prisoners.

Grapel, 27, was arrested in Egypt and accused of being a spy out to recruit agents and monitor events in the revolt that overthrew President Hosni Mubarak in February, an ally of both the United States and Israel.

Israel has strongly denied the charges, insisting the whole thing was a mistake and accusing Egyptian authorities of "bizarre behavior."

Israeli Foreign Minister Avigdor Lieberman told reporters earlier on Monday he hoped Grapel "will be freed as soon as possible" and strongly denied he had been involved in any espionage.

Grapel's mother said at the time of his arrest that her son, a law student in the United States, was working for Saint Andrew's Refugee Services, a non-governmental organization, in Cairo.

Grapel, a dual U.S.-Israeli national, immigrated to Israel in 2005 from New York and served in its military in a 2006 war with Hezbollah guerrillas in Lebanon.

U.S. Defense Secretary Leon Panetta called on Egypt while on a visit to the region this month to release Grapel, but denied he was involved in direct negotiations over the matter.

The deal for Grapel may also ease strains in Israeli-Egyptian ties since summer when five Egyptian security personnel were killed during a cross-border shooting at the Israeli frontier in August, an incident in which eight Israelis were also killed by gunmen who ambushed a road.

Israel apologized to Egypt for the shootings earlier this month as Cairo had insisted, citing a joint investigation which showed Egyptian police had died "as a result of gunfire by our (Israeli) forces."

Egypt was the first of two Arab countries to sign a peace agreement with Israel, in a deal concluded in 1979. Jordan signed a treaty with the Jewish state in 1994.