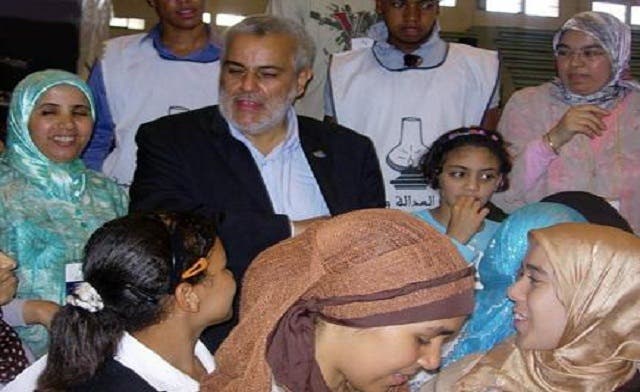 Polygamy is not an option, says Morocco Islamist premier's wife
As Moroccans begin to become more curious about their new Prime Minister Abdelilah Benkirane, it seems only appropriate to learn more about his family and meet the Moroccan premier's wife, Nabila Benkirane, finding out how the two met.

"We are cousins and we fell in love with each other back in the 1970s when Abdelilah was a leftist activist and I was a university student," she told Al Arabiya.

Nabila said that in the beginning, her family did not approve of their marriage due to ideological differences.
"He was leftist and I was a religious veiled girl who belonged to a conservative family. This difference was not a problem for me personally, but my father was worried that Abdelilah would change my beliefs and make me liberal like him."

When asked about her relationship with him, Nabila explained that she lived with him moments of joy but they also both went through many hard times.

"Problems started when he joined the Islamist youth movement. He was arrested when I was pregnant with our first child."

When asked about the funding her husband gets, Nabila said that he has always been self-funded and was struggling to make ends meet to support his family.

"The only good thing was that we lived in my father's house which he gave to us right after we got married."

When asked if she would accept Abdelilah ever marrying another wife, as permissible in Islam, she replied that she wouldn't.

"No matter how nice he is to women, he will never love anyone except his wife, sons, and grandsons and he knows love cannot be distributed across four individuals [Islam allows Muslim men to marry up to four women] so I trust him on that."

As for Abdelilah at home, Nabila described him as a cheery, upbeat person.

"But sometimes he gets worried but this is normal because his concerns are not trivial ones. He is preoccupied with the future of an entire nation."

Nabila stressed that she is sure that her husband's new job will never change him.

"He will always stay modest and kind," she concluded.

(Translated from Arabic by Sonia Farid)