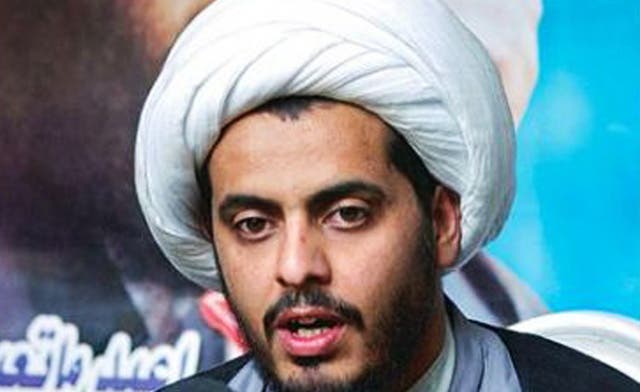 Shiite militia ready to lay down arms: leader
An Iraqi Shiite militia group behind the kidnap of a British consultant and his four bodyguards, and blamed for the killing of U.S. troops, said on Monday it would join the political process.

Qais al-Khazali, leader of Asaib Ahel al-Haq or League of the Righteous, said the departure of American forces a week ago meant violent "resistance" was no longer required.

"The sons of resistance have carried out their duty successfully," Khazali told a conference in the holy Shiite city of Najaf in south Iraq. "They are ready to sacrifice to participate in the political process."

Mohammed al-Hamed, spokesman for Iraq's National Reconciliation Commission, said authorities held a series of talks with the League of the Righteous's political section and the deal was agreed after the U.S. completed its withdrawal from Iraq on December 18.

"They felt the withdrawal is real, and there is no need to carry weapons," Hamed told AFP. "It has been agreed by the two sides to support the political process and take part in it."
Asaib Ahel al-Haq still holds the body of Alan McMenemy, one of four bodyguards working with British IT consultant Peter Moore, when the five were kidnapped from the finance ministry in Baghdad in May 2007 by some 40 gunmen from the Shiite militia.

Moore was released unharmed in December 2009, and the bodies of the three other Britons were handed over to British officials that year.

The group said in July that it would not hand over McMenemy's body, in a statement worded to suggest he was still alive. Britain believes he has been killed.

Beginning in June 2009, hundreds of members of the Shiite militia were freed from U.S.-run prisons in Iraq after the bodies of the other three bodyguards were handed over by the militants.

Suggestions that the militants were released in exchange for the bodies of the three Britons have never been officially confirmed.

The group is also suspected of being behind an attack in January 2007 in which one U.S. soldier was killed and four others were abducted. They too were later found dead.

"We welcome all efforts by militant groups to lay down arms and engage positively in the Iraqi political process," said a spokeswoman for the British foreign ministry in London.

"It is not yet clear if and how Asaib Ahel al-Haq will do this, but we reiterate our call for any reconciliation efforts to include the return to his family of Alan McMenemy's body."

U.S. embassy spokesman Michael McClellan said only that the mission "will not speculate on hypothetical developments," and declined to elaborate further.

Washington has charged that Asaib Ahel al-Haq and other Shiite militia groups are trained and funded by neighboring Iran, allegations Tehran denies.

Iraq's National Reconciliation Commission decided in April 2009 to include the League of the Righteous in talks with various groups in an effort to get them to join the political process.

Four months later, Prime Minister Nuri al-Maliki opened a dialogue with them, but the group ended the talks in December 2009 because no agreement was reached.