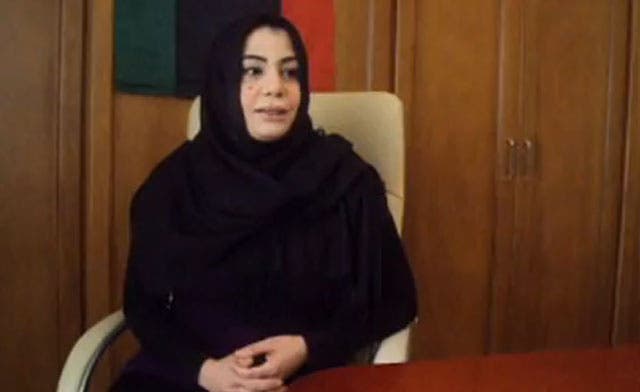 Libyan anchorwoman Halah al-Misrati appears in video denying reports of her death
Halah al-Misrati, a former Libyan state TV anchorwoman, has appeared on a video posted on YouTube denying earlier official reports that she was dead in her detention cell.

"Today's date is 19/2/ 2012, I am still alive. I am still among the revolutionaries and for about six months I have been living among the revolutionaries and a group of brigades. I was not killed and I was not given any bad treatment. In fact, on the contrary they treated me as their sister," Misrati said in the video.

Sources close to Libya's general prosecutor also denied Libyan official and media reports that the former supporter of Muammar Qaddafi was dead.
There has been growing international concern about reports of rampant human rights violations, including torture, in detention centers operated by militia groups outside the control of the National Transitional Council (NTC).

Earlier this month, Libya's former ambassador to France Omar Brebesh died less than 24 hours after he was arrested by militias in Tripoli. Human Rights Watch reported marks on his body pointed to acts of torture.

Misrati is remembered as a staunch loyalist to Qaddafi and for her verbal assault on anti-Qaddafi fighters during the uprising last year.

She is also remembered for her strange antics on TV, including brandishing a handgun in the air as she warned rebels of trying to oust Qaddafi.

Misrati is also most famous for the "fatwa" she issued on air concerning the United Nations Security Council condemnation of Qaddafi's violent suppression of the protests.

Footage of her arrest by revolutionaries in Tripoli became highly popular across the internet on August 24 last year. A group of Libyan youth even created a page on the social networking website Facebook calling for the trial of Misrati for high treason and slander as well as issuing false religious edicts and using her job to attack the revolutionaries in the media.

Her last video appearance on Dec 30, 2011 also sparked a furious debate of whether her tongue was cut off or she was on strike.