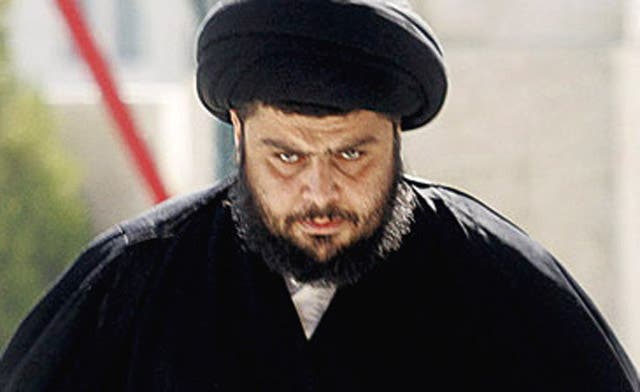 Iraq MPs face anger over hefty armored cars
The decision of MPs last week to spend $50 million on their own armored cars on a day that dozens of people were killed in a wave of attacks has drawn sharp criticism from across Iraqi society.

The vote, alongside a long-delayed approval of the 2012 federal budget on Thursday evening, was taken largely without debate or objection and will see a total of 350 armored vehicles purchased at a cost of 60 billion Iraqi dinars ($50.4 million), a parliament official said.

All major political groups, including Prime Minister Nuri al-Maliki's State of Law coalition, the main Sunni-backed Iraqiya bloc, the alliance of Kurdish parties and the movement loyal to anti-US Shiite cleric Moqtada al-Sadr voted in favor of the move, the official said, speaking on condition of anonymity.
But the decision ̶ which allocates one armored car per MP and an additional 25 vehicles to be dispersed at the discretion of parliament's speaker ̶ has sparked the ire of regular citizens, religious leaders and observers.

"The subject of buying armored cars was approved quickly, while other laws are taking a long time, which shows that MPs prioritize their own benefits over the needs of the people," said political commentator Tariq al-Maamuri.

"If they fear for their lives in this way, let them resign and sit at home, because the Iraqi people are not ready to waste their money to protect these MPs," he said.

Iraqi journalist Wassan al-Shimmari said lawmakers were "over-reacting."

"They live in secure areas inside, or even outside, the Green Zone," she said, referring to the heavily-fortified center of Baghdad that is home to the government and parliament.

"Each one of them has a full team of bodyguards so there is no need to have other privileges."

In addition to the armored cars, MPs already receive a budget allocation for 30 bodyguards, but officials claim that most only appoint a handful of guards and pocket the remainder of the allotted funds.

Iraqi MPs already receive monthly salaries of $8,500, generous pension benefits, plots of land and diplomatic passports.

Lawmakers' monthly pay was dramatically lowered after nationwide protests a year ago against official corruption and government inaction.

Thursday's decision came on the same day as a wave of attacks across six provinces in Iraq that killed 42 people and wounded more than 250 others, in violence later claimed by Al-Qaeda.

The day after the vote was taken, a representative of Iraq's most revered Shiite Muslim religious leader blasted the decision in Friday prayers in the shrine city of Karbala.

"Security should be for all Iraqis, not just for a group of people," said Ayatollah Ahmed al-Safi, Grand Ayatollah Ali al-Sistani's representative in Karbala.

"The duty of MPs and the government is to solve the people's problems and provide security for everyone. Instead of buying armored cars for $50 million, it would have been better to approve laws to protect all of the people."

The decision to purchase armored cars comes in the midst of widespread inaction on key issues, such as a much-delayed oil and gas law, a territorial dispute between Iraq's central government and the autonomous Kurdistan region, and kickstarting an oil-dependent economy hampered by high unemployment.

Anger over Thursday's decision has forced some groups to backtrack on their votes, with Moqtada al-Sadr declaring the vote, which his lawmakers approved in parliament last week, was "a shame."

"Everyone who rides in one of these cars is betraying his country, his people, and his God," Sadr said in a statement issued by his office on Sunday.