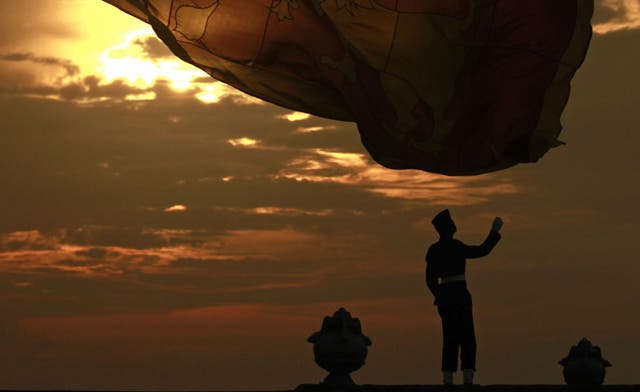 Sri Lankan soldier dies trying to set 'buried alive' record
A 24-year-old Sri Lankan paramilitary trooper Jaanaka Kumara Basnayake died while attempting to set what he believed was the world record for the longest time to be buried alive, police said Monday.

The Civil Defense Force soldier wanted to be buried underground for seven hours but was dug out half an hour ahead of his goal after his mother started panicking, police Inspector W. M. Siriwardena said.

The victim had sought help from friends and relatives to dig a seven feet trench (2.1 meters) and then lined it with wood and climbed inside. The trench was then covered with soil.

"He was unconscious when taken out of the trench and was pronounced dead on admission to hospital," Inspector Siriwardena.

He said police took custody of a letter the man had supposedly written saying he was attempting a "world record" and that no one should be held responsible if he did not make it out alive.