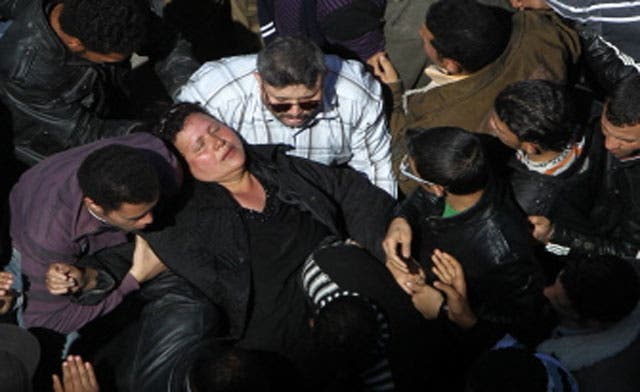 Three Egyptian deaths reported in viewing of embalmed Coptic Pope
An Egyptian church official says that three mourners have died of suffocation while paying their final respects to Egypt's Coptic Christian spiritual leader.
Church official Anba Younnes says the three died of suffocation inside Cairo's main Abbasiya cathedral as thousands of mourners gathered Sunday to catch a glimpse of Pope Shenouda's embalmed corpse.

The Coptic Pope, who was patriarch for four decades, died Saturday. He has been embalmed and was placed in a seated position on an ornate throne for mourners to see until his burial Tuesday.

Most of Egypt's 10 million Christians are Coptic Orthodox. The church is one of the oldest in the world, tracing its founding to St. Mark, who is said to have brought Christianity to Egypt in the 1st century.