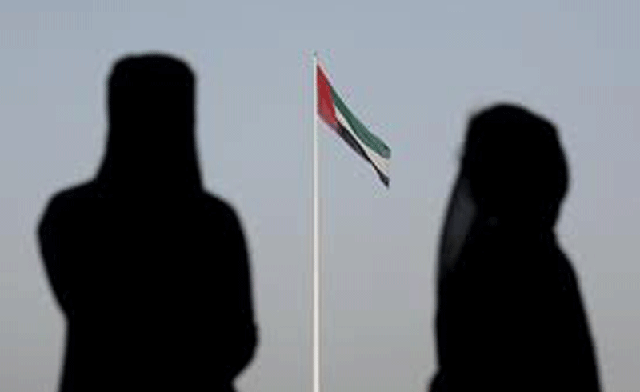 UAE grapples with rise in divorces, drop in fertility
A new study sheds light on how United Arab Emirates has witnessed a drop in fertility rates, a general decline in dialect usage, as well as a rise in the number of divorces.

A study conducted by Zayed University reveals that UAE birth rates have dropped from seven children in the 1970s to approximately two children in each family, a forum at the National Research Foundation was told.

At that time, the average age for marriage was around 20 whereas today most men prefer to marry at 26, and some can wait until they reach their thirties reported The National newspaper.

During the discussion forum, speakers from Zayed University, the University of Sharjah, UAE University and the American University in Sharjah, revealed that there were 3,700 Emirati marriages in Abu Dhabi in 2009, but also 1,100 divorces.
Head of Zayed University's Institute of Social and Economic Research, Dr. Mouawiya al-Awad, said the rising divorce rate has a correlation to the eroding family structure of the country's generations. Results from the study showed, for example, an increasing tendency by Emirati men to live in one emirate but work in another. About 80 per cent of Emirati men work in Abu Dhabi or Dubai.

The study also shows a rising number of women in higher education and employment, Awad said.

"There has been a huge improvement in the participation of females in economic activities but it's low by world standards," he told the National. Around 65 per cent of unemployed Emiratis were aged 15 to 19, and among them were female.

Awad also warned that a decline in dialect usage was causing a growing gap between generations.

The local dialect is losing ground more gradually among speakers in favor of the usage of a combination of modern Arabic and English over recent years, and this process was gaining momentum due to the prevalent use of social media and technology.

This was putting a further pressure on traditional values, said Awad.

Sociologist from Zayed University, Dr. Rima Sabban, said the decline of Arabic and specifically the Emirati dialect will have an impact on national identity.

Sabban said that in periods of swift social developments in any country, such as during the industrial revolution in England, it was common to see a corresponding development of the local language.

However, she said what was happening in the UAE was the opposite, as the Emirati dialect is being used far less.

"I'd like to see more research on that, how language affects the cohesion of the family, where we are witnessing young children who can't talk to their grandmothers and grandfathers," said Sabban.

The dean of Humanities and Social Sciences at UAE University, Dr. Mohammed al-Baili, said research in these issues was becoming increasingly important and that many projects were being supported by the Ministry of Social Affairs, Ministry of Presidential Affairs and the Emirates Foundation.

"We hear a lot through the media that isn't based on research. They are the impressions of people witnessing social problems or issues," he said. "We have a commitment to make to society to investigate the issues affecting us," he added.

(Written by Ikram al-Yacoub)