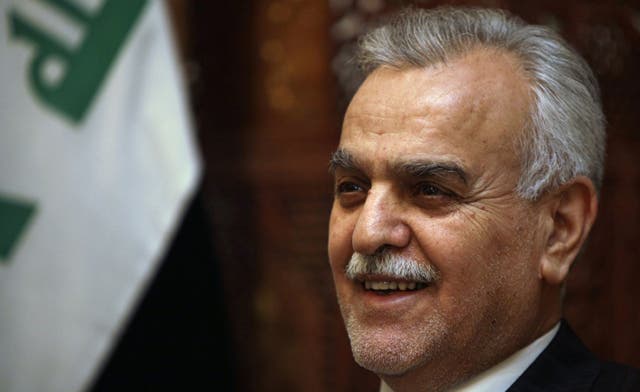 Iraqi VP Hashemi, guards charged with killing six judges
Iraq's fugitive Sunni Vice President Tareq al-Hashemi and some of his bodyguards have been charged with killing six judges, ahead of a trial that is to open on Thursday, a judicial spokesman said.

Hashemi, who is currently in Turkey, is not expected to attend.

"There are many crimes of which Hashemi and his bodyguards are accused and confessions were obtained on them, including the assassination of six judges, mostly from Baghdad," Higher Judicial Council spokesman Abdelsattar Bayraqdar said in a statement.
Bayraqdar put the number of charges announced against Hashemi and his bodyguards so far at about 150, adding that the figure could increase, without providing a breakdown of the charges or giving details on how many Hashemi in particular faces.

He said that around 13 of Hashemi's guards had been released for lack of evidence, leaving some 73 others.

Bayraqdar said the trial against Hashemi and a number of his guards will begin on Thursday, and would tackle the "assassination of the general director in the national security ministry, an officer in the interior ministry and a lawyer."

An arrest warrant was issued in December for the vice president on charges of running a death squad, amid a crisis between the Sunni-backed Iraqiya bloc to which he belongs and Shiite Prime Minister Nuri al-Maliki.

Hashemi, who says the charges are politically-motivated, fled to the autonomous Kurdistan region in northern Iraq, which declined to hand him over to the central government.

It then allowed him to leave on a tour of the region that has taken him to Qatar, Saudi Arabia and now Turkey.