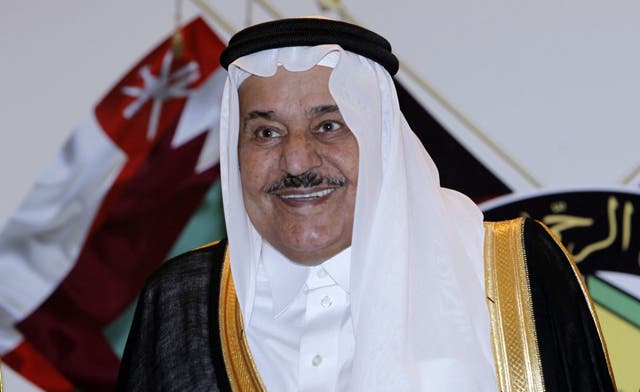 Saudi Arabia slams Iran attitude on Gulf islands as 'unacceptable'
Saudi Crown Prince Nayef bin Abdul Aziz has described as "unacceptable" Iran's attitude towards three islands under its control which Gulf Cooperation Council member UAE claims it owns, a report said.

"I reiterate the kingdom's condemnation to the unacceptable attitude of neighboring Iran that continues to ignore the legitimate right of the United Arab Emirates over its three occupied islands," said Prince Nayef, who is also Saudi Arabia's interior minister.

"Any harm towards any of our (GCC) countries affects us all," he said in a statement carried by state news agency SPA late on Wednesday.
Prince Nayef also pledged his country's full support to Bahrain, facing a Shiite-led uprising, saying its "security and stability is part of the security of all GCC states."

Bahrain and Saudi Arabia accuse Shiite-dominated Iran of backing the uprising in the tiny Sunni-ruled kingdom.

Meanwhile, a visit by Iranian President Mahmoud Ahmadinejad on April 11 to Abu Moussa -- the only one of the three disputed islands which is inhabited -- sparked a storm of protest from both the UAE and its Gulf Arab allies.

The six-nation GCC angrily labeled the visit "a flagrant violation of the sovereignty of the United Arab Emirates over its three islands."

Iran seized control of the three Gulf islands in 1971, when Britain granted independence to its Gulf protectorates and withdrew its forces.

Abu Moussa, the only inhabited island of the three, was placed under joint administration in a deal with Sharjah, now part of the UAE.

But Abu Dhabi says the Iranians have taken over the entire island -- which controls access to the oil-rich Gulf -- and have built an airport and military base there.