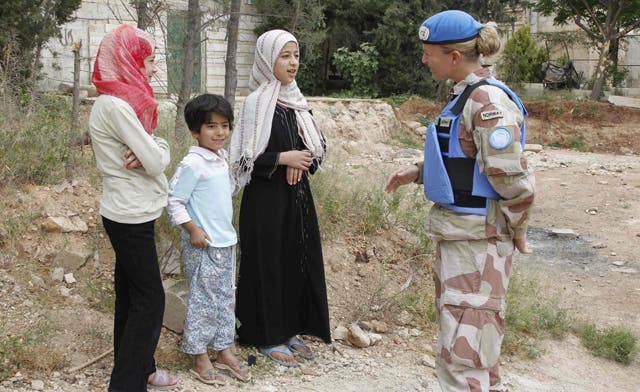 43 people killed in Syria as U.N. envoy says peace plan 'on track'
As many as 43 people have been killed by the fire of Syrian forces on Friday, mostly in Damascus, Al Arabiya reported citing activists at the Local Coordination Committees, as the office of international envoy Kofi Annan said his peace plan is "on track."

Security forces opened fire on Syrians who took to their streets in their thousands on Friday to call for regime change, a rights watchdog said.

Activist Abu Omar, reached by AFP in Beirut via Skype, said troops shot at demonstrators outside the main mosque in the Damascus neighborhood of Jubar.
Shootings were also reported by activists in other neighborhoods of the capital and surrounding towns as well as in Hasakeh, in the northeast of the country.

Elsewhere, government forces used gunfire to disperse demonstrators in two districts of the central city of Hama and in another town of the same province, the Syrian Observatory for Human Rights said.

Opposition activists had called for nationwide protests under the slogan "Our commitment (to the revolution) is our salvation."

Anti-regime demonstrations have been staged after prayers each Friday since the revolt against President Bashar al-Assad's iron-fisted rule broke out in March 2011.

The Observatory said protests were also taking place Friday in northern Aleppo province, in the eastern province of Deir Ezzor and in northwest Idlib.

Amateur video posted on YouTube by activists showed demonstrators in Irbin, a town in Damascus province, carrying a banner that read: "Dear observers, thank you for your visit and goodbye."

The message referred to U.N. observers deployed in Syria to monitor a U.N.-backed ceasefire that went into effect April 12 but has failed to take hold fully.

"One year of killings and you still need observers to know the truth, enough lies," read another banner carried by protesters in a neighborhood of the capital.

More than 600 people have died in violence since the April 12 ceasefire went into effect, according to the Observatory.

Overall, the watchdog estimates that more than 11,000 people have been killed since the outbreak of the revolt.
Peace plan on track
International mediator Kofi Annan's spokesman Ahmad Fawzi has said that Annan's peace plan is on track despite violations.

"I would say that the Annan plan is on track and a crisis that has been going on for over a year is not going to be resolved in a day or a week," Fawzi said.

"I agree with you that there are no big signs of compliance on the ground. There are small signs of compliance."

Annan's six-point plan includes a ceasefire, deployment of observers and free access for journalists and humanitarian aid.

The violence has killed more than 11,000 people.

U.S. Secretary of State Hillary Clinton warned on Friday that if the Syrian government did not honor the U.N.-brokered ceasefire, additional U.N. resolutions should be considered.

"Now it's critical that the international community - including China and the United States - hold the regime accountable for its commitments," Clinton said. "The credibility of the (Security) Council is at stake."

On Thursday 23 people died, including four students killed when regime troops stormed the campus at Aleppo University, in northern Syria, following anti-regime protests.

The killings marked a serious escalation in Syria's second city and commercial hub, largely spared the violence shaking the country for nearly 14 months.

The unrest has persisted despite the ceasefire that went into effect on April 12 and the presence of U.N. observers monitoring the truce.

Major General Robert Mood, the veteran Norwegian peacekeeper in charge of the hard-won military observer mission, said it was expected that it would take time for the ceasefire to take hold.

"It is not surprising that we see sometimes spikes of violence, this cannot obviously go on forever and I call everyone to choose a political way of cessation of violence," he told reporters on Thursday.