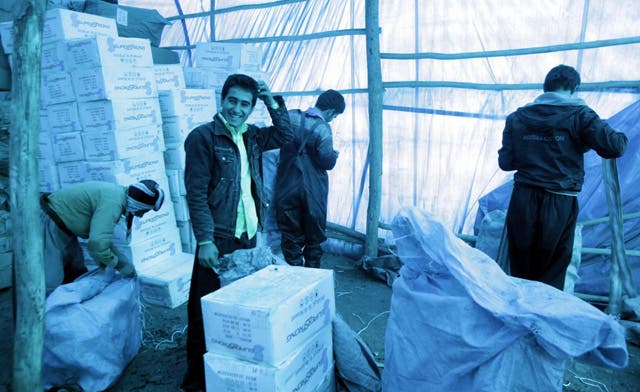 Alcohol consumption in Tehran is "worrying": official
Alcohol consumption in Tehran, banned since the Islamic revolution, has become "alarming", according to deputy health minister, Bagher Larijani, quoted Tuesday by the Iranian media.

"We sometimes receive quite disturbing reports from hospitals and doctors concerning the consumption of alcohol in (popular) neighborhoods south of Tehran," said Larijani, adding that alcohol consumption was also "high" in some other "parts of the country".

He stressed the need "to pay more attention" in the current times to the problem of alcohol than to diseases like "diabetes, heart illnesses and vascular problems."

Since the 1979 Islamic revolution, the sale and consumption of alcohol is prohibited in Iran, except for the Christian minorities.

But alcoholic consumption seemed to increase in recent years, despite the severe penalties against the production, consumption and trafficking of alcohol.

According to official figures, 60 to 80 million liters of smuggled alcohol enter the country each year of which only 20 million liters are seized by the police.

A representative of the "anti-trafficking" movement estimated the market of alcohol at $ 730 million per year in early 2011.

Police Chief, General Esmail Ahmadi Moghadam, recently said that the country counts some "200,000 alcoholic cases" and that 80% of the smuggled alcohol enters to Iran from the Iraqi Kurdistan.

Besides the illegally imported alcohol, some local areas in Iran clandestinely manufacture their own brews, which would be cheaper but much more toxic, resulting in dozens of deaths every year.

Iranian police has set this year breath testing to detect motorists driving while intoxicated.

Offenders are liable to a fine of 2 million rials (120 dollars), confiscation of driver's license and prosecution.