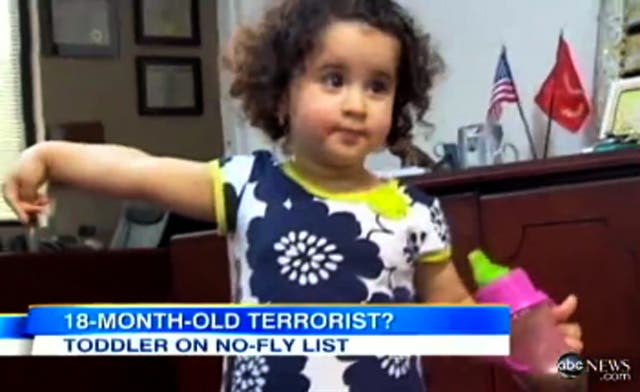 Airline removes 18-month-old child mistaken for terrorist from flight
JetBlue Airways has issued and apology after removing a passenger from a flight because she was on a no-fly list. The passenger was 18 months old.

The child's mother told WPBF-TV in Florida that the idea her daughter is a threat was "absurd" and "made no sense."

The American family disembarked from an airplane, on Tuesday, May 10, shortly before takeoff, and was informed that their baby girl was on the no-fly list of the Transportation Security Administration (TSA), which targets "terrorist suspects."

According to ABC News, Riyanna was with her parents in Fort Lauderdale, Florida, New Jersey, when a TSA agent asked them to get off the plane, and explained that their daughter's name was "on the no-fly list".

The TSA has denied responsibility and said it was an error committed by the airline.

JetBlue Airways apologized to the family and explained that the incident was due to a computer error.

Parents told WPBF, they suspect their daughter's case is related to the family's Middle Eastern origins.

"We were put on display like a circus act because my wife wears a hijab," Riyanna's father said.

The couple refused to get back on the plane. They chose instead to leave the airport, still wanting to know why and how the incident was allowed to take place.