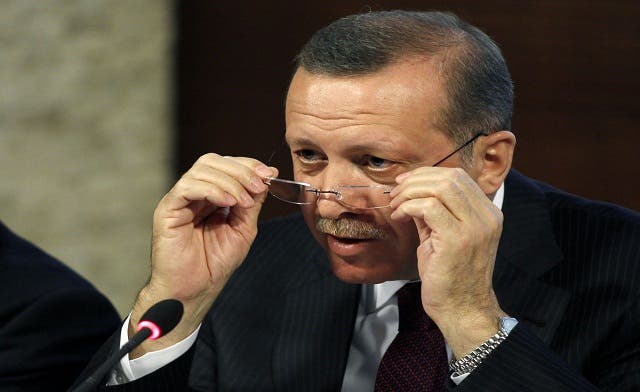 Turkish PM calls for up to 3000 observers for Syria
Turkish Prime Minister Recep Tayyip Erdogan urged the United Nations on Friday to boost the number of military observers in Syria to far more than a planned total of 300.

"Three hundred observers will not be enough ... maybe 1,000, 2,000 or even 3,000 observers are required in Syria," Erdogan told journalists on a visit here.

"Syria's entire territory has to be covered with observer missions for everybody to know what is going on, when and where," he added after talks near Varna with his Bulgarian counterpart Boyko Borisov and visiting Qatari Prime Minister Sheikh Hamad bin Jassem al-Thani.

"Our biggest concern is that, unfortunately, the plan of (UN-Arab League special envoy for Syria Kofi) Annan is not yet active, it is not being implemented," he added, noting that he and his interlocutors had "overlapping" views on the subject.
Between 250 and 270 UN military observers out of a planned 300 are now in Syria monitoring a cessation of hostilities that began on April 12 but has barely held, with government and opposition groups continuing attacks.

Reiterating a call for the killings in Syria to end, Sheikh Hamad called the situation there "frustrating."

"We are waiting to see how Annan will manage to enforce his mission," he added.

"My brother al-Thani and I, we have been enjoying mutual relations with (Syrian President) Bashar al-Assad. ... We were friendly," Erdogan also noted.

"But if you become a tyrant upon your own people, we cannot keep on supporting you."

The United Nations says up to 10,000 people have been killed in the past 15 months in the ongoing revolt against Assad's regime, with thousands fleeing to neighboring Turkey.