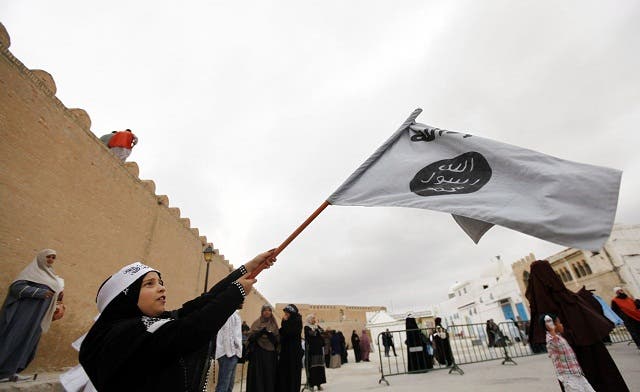 Tunisia vows to punish Salafis' attacks on alcohol vendors
Tunisia's Islamist-led government said on Monday it would punish conservative Salafi Muslims who attacked alcohol shops in a central town over the weekend, raising religious tensions in the home of the Arab Spring.

Clashes broke out after dozens of Salafis armed with sticks and knives raided bars and stores in Sidi Bouzid, where the suicide of a street seller last year sparked Tunisia's revolution and the Arab Spring uprisings, witnesses said.

Shop owners fought back, chasing Salafis to the main mosque and opening fire on them, the witnesses added. Bullet marks could be seen on the wall of the mosque on Monday.

"They have crossed all red lines and will be strictly punished ... The opening they were granted has ended," Justice Minister Noureddine Bouheri told Express FM radio station in the first government reaction to the clashes.
Many Salafi Muslims were in jail or underground before the 2011 uprising that ousted secular strongman Zine al-Abidine Ben Ali. But they have since become more assertive.

While Islamists did not play a major role in the revolt, the struggle over the role of religion in government and society has since emerged as the most divisive issue in Tunisian politics.

More conservative Salafis want a broader role for sharia in the new Tunisia, alarming secular elites who fear they will seek to impose their views and undermine Tunisia's nascent democracy.

Since the revolution, violent incidents involving Salafis have increased. Salafis have attacked a television station and a cinema that aired films they deemed blasphemous. Scuffles have broken out between Salafis and actors outside the theatre.

Ennahda, a moderate Islamic group, won Tunisia's first elections since the revolution but formed a coalition with two non-religious parties and has promised not to ban alcohol, impose the veil or name sharia, or Islamic law, as the basis of law.

Tunisians are overwhelmingly Muslim but the North African country has a long secularist tradition, firmly established by independence hero and longtime leader Habib Bourguiba.