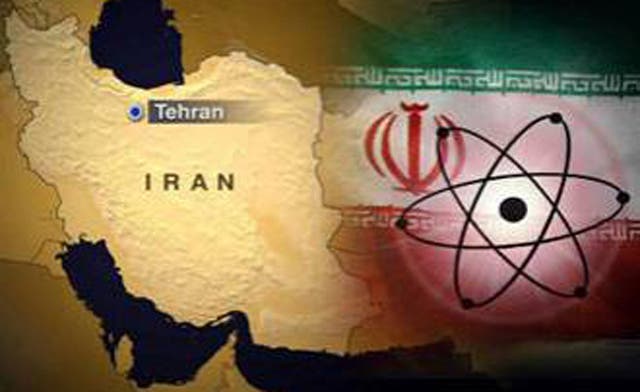 IAEA says traces of 20%-plus enriched uranium detected at Iran site
The U.N. atomic watchdog said Friday that it has detected in Iran traces of higher-grade uranium than Tehran had said it was enriching, but that the Iranians had said it may be down to a technical error.

"The results of analysis of environmental samples ... showed the presence of particles with enrichment levels of up to 27 percent," a new IAEA report said, according to AFP. "Iran indicated that the production of such particles 'above the target value' may happen for technical reasons beyond the operator's control."

The International Atomic Energy Agency also said that Iran has raised its potential capacity to make sensitive nuclear material by installing hundreds more uranium enrichment machines at its bunkered Fordow site, according to Reuters.
The report is the first since IAEA Director General Yukiya Amano returned from Iran on May 21 with commitments from the Islamic republic's government to improve cooperation with inspectors. While the Islamic nation insists that its atomic work is peaceful, it has been under an IAEA probe since 2003 over concern it seeks nuclear-weapon capabilities.

"The agency continues to verify the non-diversion of declared nuclear material at the nuclear facilities," the IAEA said in the report, which will be officially released on June 4 when the IAEA's 35-member board of governors convenes in Vienna.

The quarterly report added that Iran had hooked up 368 new centrifuges in Fordow, a 50 percent increase in numbers, but that these were not yet being fed with material for enrichment.

Iran had increased its stockpile of higher-enriched uranium to around 145 kg in May from nearly 110 kg some three months ago, the report went on.

It said the IAEA had told Iran in a letter sent this month that it needed "early access" to Parchin. Iran has repeatedly refused this, maintaining that Parchin is a solely conventional military base beyond the writ of nuclear inspectors.

The IAEA said it had urged Iran to expedite a final agreement to enable inspectors to resume their long-running investigation into suspected nuclear explosive experiments.

IAEA chief Yukiya Amano had said on Monday after talks in Tehran that the two sides were close to such a deal although "some differences" remained before it could be sealed.

The agency is unable to provide credible assurance about the absence of undeclared nuclear material and activities in Iran, and therefore to conclude that all nuclear material in Iran is in peaceful activities.

Iran and world powers on Thursday agreed to hold a new round of talks about the Tehran's nuclear program next month after failing to bridge differences during two days of negotiations in Baghdad.

Negotiators from the U.S., the U.K., France, Germany, China and Russia plan to meet their Iranian counterparts June 18 and 19 in Moscow. It will mark the third attempt in three months to address international worries that Iran's atomic energy program may be a cover for secret weapons work, and Iran's concerns about sanctions and diplomatic isolation.