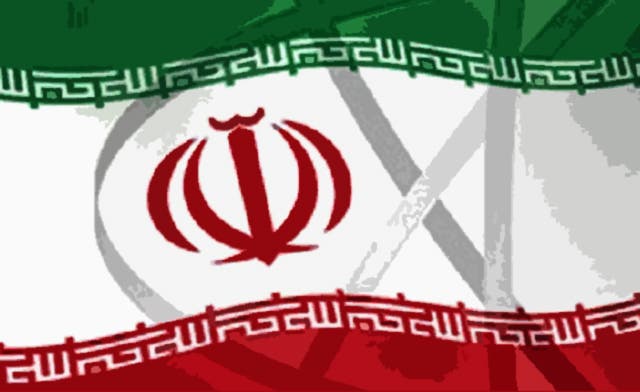 Russia can help Tehran build new nuclear plant: top Iranian official
Russia is ready to aid Iran in the building of a new nuclear power plant alongside the first one Moscow helped construct in the city of Bushehr, a top official at the state nuclear firm Rosatom said on Tuesday.

"If it is not forbidden and if it is advantageous, if there is indeed a project ̶ then yes, we are ready," news agencies quoted Rosatom's deputy head Nikolai Spassky as saying while on a visit to Kazakhstan.

"This is allowed by existing U.N. Security Council sanctions," which prohibit military trade with Iran because of its suspected drive to develop nuclear weapons, said the official.

"There are preliminary discussions on this subject," Spassky said.

Iranian state media reported on Sunday that the Islamic republic was ready to either start or possibly even complete building a new nuclear power plant at Bushehr by early 2014.
Iran's defiance continues
Iran, which the Western powers suspect of developing a nuclear program that can lead to the manufacturing of an atomic bomb, has always been defiant, and insists that its program is peaceful and solely for civilian purposes.

On Tuesday, Iran's foreign ministry spokesman said that he was "misquoted" in reports purporting that he said Tehran was conditionally prepared to negotiate with world powers on its higher uranium enrichment activities.

"That was not what I said," spokesman Ramin Mehmanparast told reporters at his weekly briefing, saying that "negligence" by Iranian media had distorted his quotes.

"The media must be careful when the report comments... because their mistakes could create misunderstandings," he said.

He was referring to Iranian news reports published on Sunday.

One, by the official Islamic Republic News Agency, quoted Mehmanparast as saying: "If Western countries (accept) that our 20 percent enrichment program is peaceful and then ask us not to do it, the Islamic Republic of Iran will think about their demand."

Another, by the Mehr news agency, quoted Mehmanparast as saying: "Providing that our right to enrich uranium to 20 percent is recognized (by the West), then we will discuss" how to acquire the fuel for Tehran's research reactor.

The issue of 20 percent uranium enrichment is at the heart of talks between Iran and the so-called P5+1 group comprising the United States, Britain, France, China, Russia and Germany.

The P5+1 is pushing Iran to halt its enrichment of uranium to 20 percent, which is a few steps short of the 90 percent needed to make atomic bombs. Western powers fear Iran is developing nuclear weapons.

Iran has backed away from initial signs suggesting it was flexible on the issue.
'No reason to cede on 20 percent'
The head of Iran's Atomic Energy Organization, Fereydoon Abbasi Davani, said on Saturday that Iran has "no reason to cede on 20 percent" enrichment.

The apparent hardening of Iran's stance followed talks with the P5+1 last week in Baghdad that teetered on collapse, with the world powers demanding a halt to the 20 percent enrichment and Iran demanding its "right" to enrichment be recognized.

The talks are next to be held in Moscow on June 18-19.

Mehmanparast in his briefing on Tuesday reiterated that "our right to have a fuel cycle and nuclear science should be recognized" by the big powers.

"It will be a positive step if these countries, the P5+1, remove their illogical presumptions," he said.

"I hope that we can bring our viewpoints closer in Moscow or during future talks," Mehmanparast said.