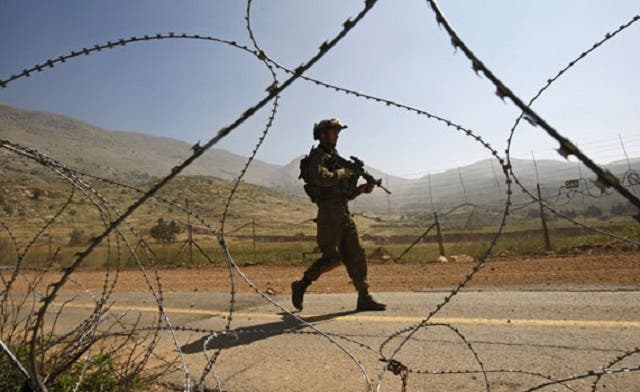 Syria military intervention would engulf Israel, says Iranian official
Any crisis caused by a military intervention in Syria would engulf Israel, Iranian Parliament Speaker Ali Larijani warned Wednesday, the Tehran Times reported on Thursday.

Larijani made the remarks in reference to calls by certain U.S. officials for a military campaign against Syria to put an end to Syrian regime's 14-month assault on its opposition.

"U.S. military officials probably have a poor understanding of themselves and regional issues because Syria is in no way similar to Libya, and (the effects of) creating another Benghazi in Syria would spread to Palestine, and ash rising from the flames would definitely envelop the Zionist regime," Larijani said, according to the newspaper.
"It seems that the United States and the West are seeking to pave the way for a new crisis," he added.

Larijani also said the Iranian parliament "supports democratic reforms in Syria that will help uphold the people's rights, condemns terrorist actions and opportunistic interference by certain countries in Syria as well as the hawkish and unwise messages of the United States, and warns that it may seem easy to embark on such an act of adventurism, but it will definitely be difficult to end it," the newspaper reported.

U.S. Ambassador to the United Nations Susan Rice said Wednesday that there were three ways the Syrian conflict could end.

The first would be if Syrian President Bashar Assad's government decided to comply with its obligations under international envoy Kofi Annan's six-point peace plan - stopping its military assaults on Syrian towns, withdrawing heavy weapons, returning troops to barracks and talking with the opposition on a "political transition."

The second option would involve the council taking action to pressure Damascus to fully comply with the Annan plan, she said.

However, these scenarios appear unlikely as Damascus has shown no commitments to the peace plan. Meanwhile, Russia – a top Syrian ally - said that the U.N. Security Council should not consider new measures to resolve the crisis in Syria at this point and signaled it would block any effort to authorize military intervention as China reiterated its opposition to either military intervention or regime change in Syria.

"In the absence of either of those two scenarios there seems to be only one other alternative, and that is indeed the worst case," Rice said, adding that it was unfortunately looking like "the most probable."

"That is that the violence escalates, the conflict spreads and intensifies," she said. "It involves countries in the region, it takes on increasingly sectarian forms, and we have a major crisis not only in Syria but in the region."

In such a case, Rice said, the Annan plan would be dead and the Syrian violence would become "a proxy conflict with arms flowing in from all sides."
Iran blames Israel
Iran, meanwhile, has recently blamed Israel for the violence in Syria, saying Jerusalem is deliberately sabotaging the Annan peace plan.

Speaking at a weekly press conference, Iran's Foreign Ministry Spokesman Ramin Mehmanparast stated: "Any crime committed (in Syria) can be traced back to the (Israeli) regime's hirelings," Iran's semi-official FARS news agency reported on Tuesday.

Prime Minister Benjamin Netanyahu on Sunday condemned the recent massacre in Syria's Houla, expressing "revulsion" and placing blame for the incident squarely on Syrian President Bashar Assad.

(Written by Eman El-Shenawi)