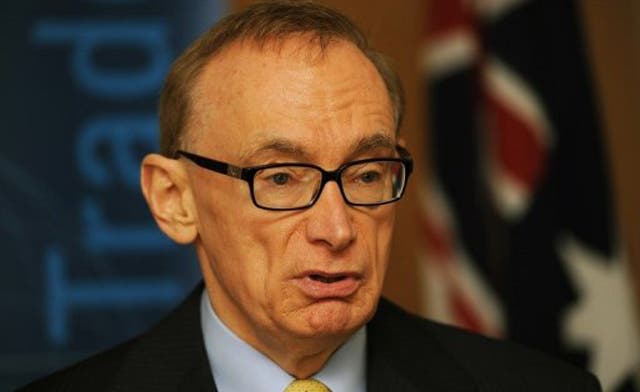 Australia dismisses Palestinian NGO 'terror' claims
The Australian government on Thursday said it had cleared the local chapter of World Vision of an Israeli rights group's claims that a Palestinian NGO it was funding had extremist links.

Foreign Minister Bob Carr said a probe by the government's aid agency AusAID had found no evidence that World Vision Australia's funding of the Union of Agricultural Work Committees (UAWC) was a breach of the U.N. charter.

The Israel Law Centre, Shurat HaDin, had complained in April to AusAID about "alleged links between UAWC and a proscribed terrorist organization, the Popular Front for the Liberation of Palestine (PFLP)" Carr said.
"Taking into account the thorough nature of AusAID's examination and (government legal) advice that no offence has been identified, (police have) advised (they) would not accept this matter for further investigation," Carr said.

Carr said the UAWC was officially registered and not considered a terrorist group in Israel, and that it had received support from other governments including Japan, the Netherlands and European Union and charities such as Oxfam.

It had helped deliver plant and seedling nurseries to provide food security and assist more than 1,000 low-income households in the West Bank and Gaza, aiming to alleviate poverty and hunger, he added.

"That can only reduce the capacity of terrorists to win recruits."

UAWC and World Vision have to report regularly to AusAID, providing "direct assurance that project funding... is not being used to support terrorists but is being spent on agreed, high priority development activities," added Carr.

Shurat HaDin had claimed that UAWC and its personnel had "deep links" with the PFLP, which it described as "one of the central progenitors of modern terrorism."

Carr said the material provided by the Israeli group was "carefully examined" by AusAID, police and the nation's domestic spy agency, ASIO, and there was no evidence to support the claims.