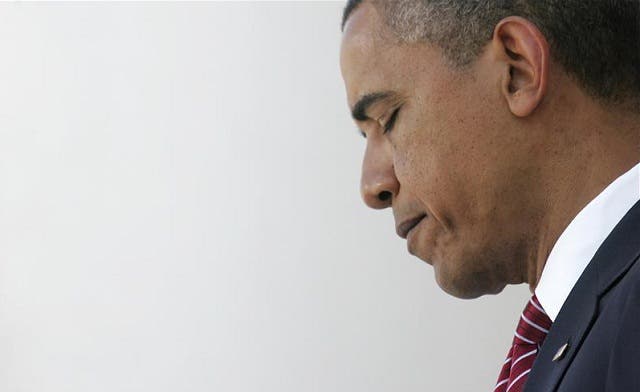 Obama urges Greek PM to honor reform vows
U.S. President Barack Obama urged Greek Prime Minister Antonis Samaras Monday to work closely with European leaders and world finance bodies to push forward with his country's reform program.

Obama called to congratulate Samaras after he was elected last week in a national poll seen as crucial to Greece's continued membership in the euro.

"President Obama expressed his strong support for Greece and noted the continued solidarity between the American and Greek people," the White House said in a statement.
"The President welcomed Prime Minister Samaras' commitment to address Greece's economic situation and urged the Prime Minister to work closely with the European Union, the International Monetary Fund and the European Central Bank in the implementation of Greece's reform program."

Obama also wished Samaras a speedy recovery following an eye operation that will force him to miss an important European summit this week.

Samaras, 61, a former foreign minister who was only sworn in last week after his party won a critical election on June 17, has been told to stay at home for at least a week to recover from surgery for a detached retina.

Obama previously called on Greece to remain in the euro and is keen to prevent any deepening of the European debt crisis that could sow fresh turmoil in the markets, harm the U.S. economy and dent his chances of reelection.