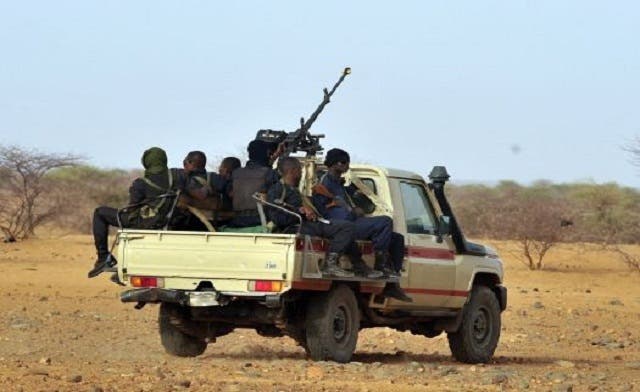 Al-Qaeda has mined access to key Mali town: Tuareg rebels
Al-Qaeda in the Islamic Maghreb (AQIM) and its allies have planted landmines around the key town of Gao in Mali's occupied north and are stopping locals from leaving, a Tuareg rebel group said Monday.

Al-Qaeda's North African franchise and its offshoot, the Movement for Oneness and Jihad in West Africa (MUJAO) "have mined the area surrounding Gao," Mossa Ag Attaher, spokesman for the National Movement for the Liberation of Azawad, said.

"Many people are trying to escape, to take the bus to go to Bamako, but the Islamists are stopping them," the MNLA's Paris-based spokesman told AFP.

A west African source also confirmed that landmines had been planted around Gao "to prevent a possible attack by troops" from the west African regional bloc ECOWAS.

The MNLA spokesman said Gao residents "are facing a serious humanitarian crisis."
"After the criminal destruction of the shrines of Muslim saints, (the Islamists) are now using the population as hostages, as a human shield to protect itself from an MNLA counter-attack," he said.

Mali's Islamist rebels have destroyed the tombs of seven saints and smashed the entrance of a 15th century in the fabled city of Timbuktu.

A March 22 coup eased the way for the MNLA Tuareg separatist rebels to take over an area larger than France in northern Mali they consider their homeland.

However the previously unknown Ansar Dine group fighting on their flanks seized the upper hand, openly allied with al-Qaeda in the Islamic Maghreb and MUJAO, and have since pushed the MNLA from all positions of power.