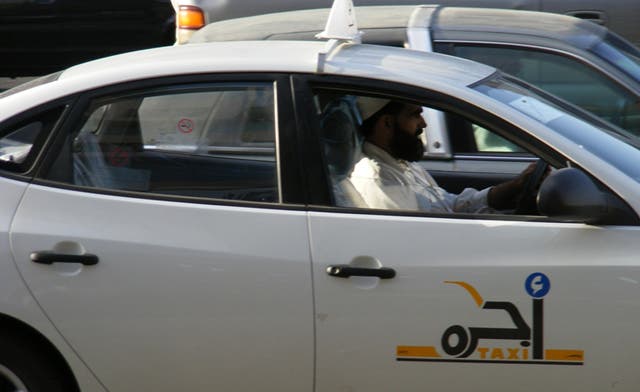 Saudi women bear high cost of transportation during Ramadan
Independent drivers in Saudi Arabia are gearing up in anticipation for the usually lucrative season of Ramadan, reported Saudi Gazette Wednesday.

Drivers charge an average of SR30 – SR50 ($8 - $13) an hour to chauffeur clients in Jeddah.

Mohammed Ali, a driver in private rental car company in Jeddah, says that working for such a firm is more profitable than working full time with a family as a driver.
Saudi women's inability to drive has always generated extra profit for private car companies.

Fatime Ibraheem, a 28-year-old Saudi woman, does not have her own driver and complains about the extra expenses of transportation. "I paid SR600 ($160) for a driver to drop me off and pick me up from work, six days a week until recently," she said. "He refused to become my personal driver on a monthly salary of SR2,000 ($533). That's why it's so hard to find a driver nowadays."

For the same reason, Nadia Sayed, a 31-year-old teacher, is also unable to find a private driver to hire on a full time basis. She continues to try to dodge the possibility of hiring a car company for SR3000 ($800) a month.

Women who have previously attempted to drive have paid a heavy price for their defiance; some have been fined, others imprisoned even if for a brief period. While there is a group of women who want to keep up the pressure on authorities with their "Women2Drive campaign", which was postponed in May after the passing of Crown Prince Nayef bin Abdul Aziz, there are many women who dare not defy authorities.

There is no law in Saudi Arabia that prevents women from driving in the kingdom, however, they cannot be issued licenses.

The problem is compounded because public transportation is not available for women.

Dana Alawi, a 28-year-old employee, says she is pleading with Saudi authorities to allow women to drive. "We have been waiting long for public transportation since we don't know when we are going to be allowed to drive," she said.

The issue of women driving in the kingdom is a divisive one. Clerics have issued controversial statements in the past. "Allowing women drivers in Saudi Arabia will tempt them into sex, promote pornography and create more homosexuals, according to some conservative Muslim scholars," Britain's The Telegraph said in an article published in December last year.

Analysts believe that because many families have to allocate a significant part of their budget on hiring a driver, allowing women to drive could have drastic changes on the kingdom's economy.